What Is BRIUS®?
BRIUS® is a convenient new treatment that improves your smile without anyone knowing. The BRIUS® is a revolutionary method that can be used instead of braces or aligners that moves the teeth independently. Placed behind the teeth so they cannot be seen, this method considerably shortens treatment time, allows for easier cleaning than traditional braces, and is more comfortable than braces or aligners over the course of treatment.
Invisible to everyone else. Start seeing visible results in just weeks.
Brush & floss normally throughout treatment.
More convenient & fewer trips to the orthodontist.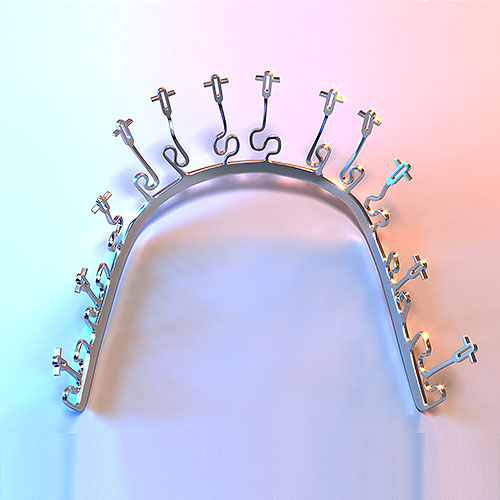 How BRIUS® Works
BRIUS works twice as fast as traditional braces or aligners, and delivers the same beautiful smile! This is possible with the patented individualized BRIUS arms which glide each tooth directly to its final position. After it's applied to the back of your teeth, the BRIUS arm technology keeps your teeth moving gradually and continuously. Best of all, BRIUS makes flossing and brushing a breeze since there are no wires connecting the teeth. Unlike braces, BRIUS requires no painful adjustments.
The BRIUS® Difference
Hidden, convenient and faster results - now there's an easy way to improve your smile that doesn't require a mouthful of plastic or dozens of trays!
The BRIUS Arm Is Unlike Anything Else ...
Efficient treatment time
Simplified oral health
Truly invisible
Effortless wear
Fewer trips to the orthodontist than plastic aligners or traditional braces
No painful adjustments
Always active