Choose from a Variety of Treatment Options
Discreet & Effective
We know you want your teeth aligned without the metal. Choose a subtle treatment option like Invisalign®. This clear, aesthetic orthodontic option help you show off your smile proudly while in treatment.
Invisalign
Invisalign® is a high-tech, discreet approach to straightening teeth. This is a custom-made series of aligners is designed by Dr. Kaplan to create specific tooth movements allowing you to achieve the smile you truly deserve, clear and free of metal and wires.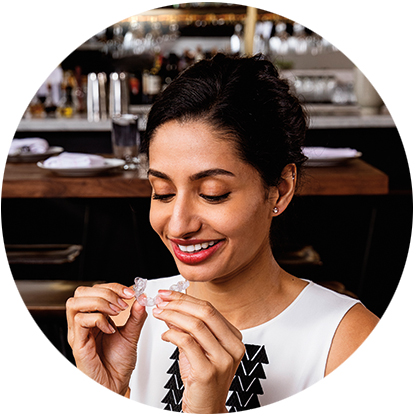 Need to speed up treatment time for a wedding or other special event? Consider Propel MOPs.
Micro-osteoperforation™ (MOPs®) is a technique used to accelerate the rate of orthodontic tooth movement with braces or aligners. During a regularly scheduled office visit, your doctor will place perforations or "dental dimples'' around teeth that require extra stimulation. This softens the bone around the teeth in order to stimulate faster tooth movement.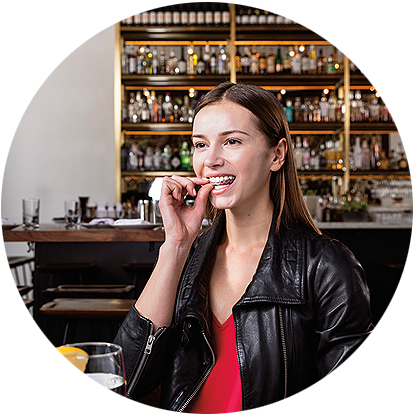 INBRACE
A customized smartwire moves your teeth with GentleForce™ technology. You'll see visible results in just a few weeks.