Tips for a Beautiful New Smile
It's important to educate yourself on the right way to care for your braces.
Take especially good care of your teeth during your orthodontic treatment. By brushing and flossing regularly, you'll keep your teeth and gums in top condition and ensure that your orthodontic treatment will deliver the healthiest smile possible.
When your braces come off, you'll see that your extra efforts have been rewarded with a healthy, great-looking smile that's good for life. Failure to spend a little extra time on caring for your braces can result in white spots on your teeth once the braces are removed, an unsightly condition that no one wants.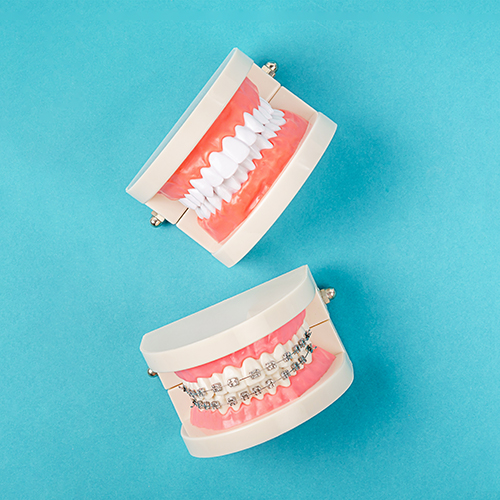 Doing Your Part
A successful orthodontic treatment and a healthy and beautiful smile is the result of a team effort among you, your doctor, and your family dentist.
As the patient, you play the key part. It's up to you to ensure that your treatment plan ends in success. Most importantly, you must keep your teeth clean and maintain good dental hygiene while you're wearing braces.
Proper dental care will take a little extra time and effort but the results are well worth it and will help you enjoy the best possible smile from your orthodontic treatment.