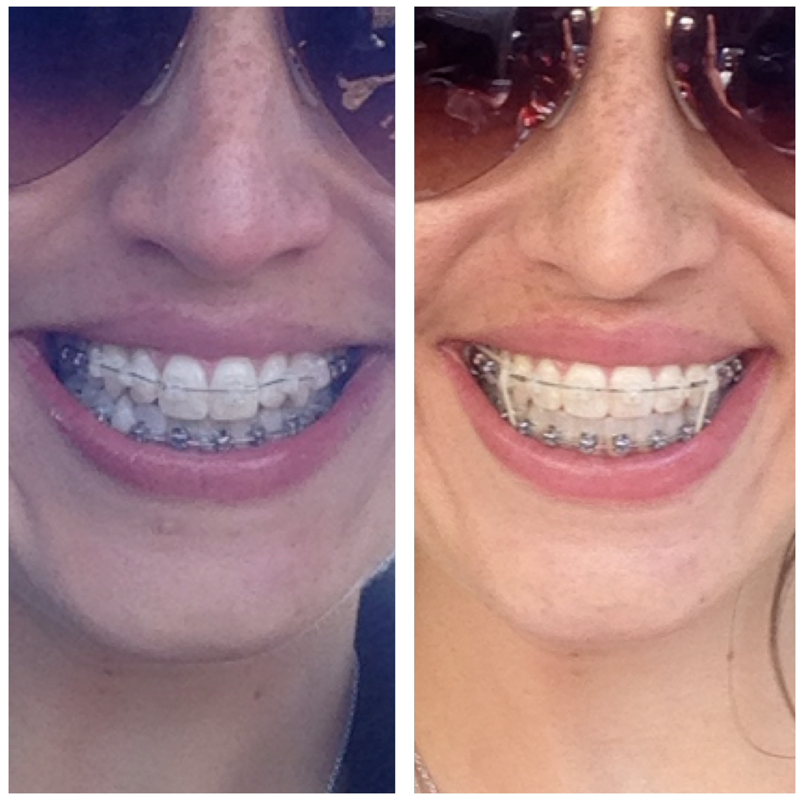 6 Months in braces!
I have officially hit the 6 month mark! Where has the time gone! I have seen such an incredible amount of change in my teeth, it's really really amazing! I am so happy I decided to take this journey, and am so grateful to Dr Kaplan! At the time (well before I came to work here) I really didn't think my teeth were that bad! But now I look back at the pictures of the day I had my braces put on I am truly amazed, firstly at how bad my teeth were (ha) and secondly at in such a short time how much better my teeth and smile look!
I have seen an amazing amount of change since February, my last wire change!
I am now in 18×25 wires & have elastics (my children decided I looked like a vampire with my elastics on — they are positioned at the sides and in the spot where a vampires "biting teeth" would be!! Thanks boys!)
I have been educating myself on what the different size arch wires do and why they are used in a specific sequence. The initial wires I had in (14, 16 & 18 copper wires – beginning of my treatment – 4 month mark) were used to start the tooth movement,  rotation control, leveling, aligning, arch form and prepares for the second phase of arch wire sequencing (which I am in now)
I am currently in the second phase of my treatment, this is also known as high-tech edgewise phase, it is the heart and soul of the Damon System, (to recap – I have Damon Clear Braces using Insignia technology, meaning my brackets are manufactured specifically for my teeth ensuring precise bracket design and placement) The wires in this phase will work on torque, root angulation and levels, will complete rotation control, continue arch form development, consolidates space in the anterior segments and prepares my teeth for the third phase of arch wire sequencing.
I have seen an incredible amount of change, the teeth that were really rotated have moved and are so much straighter, the shape of my jaw was so narrow (more of a V shape) and now my teeth are so much wider (more of a U shape!). My bite has started to adjust to the newer layout of my teeth so Tori gave me elastics to wear. This will encourage my teeth to move into a more precise place, assisting the braces.
I am wearing them in a box formation which will encourage to bring my teeth together and to move down and touch when I bite down.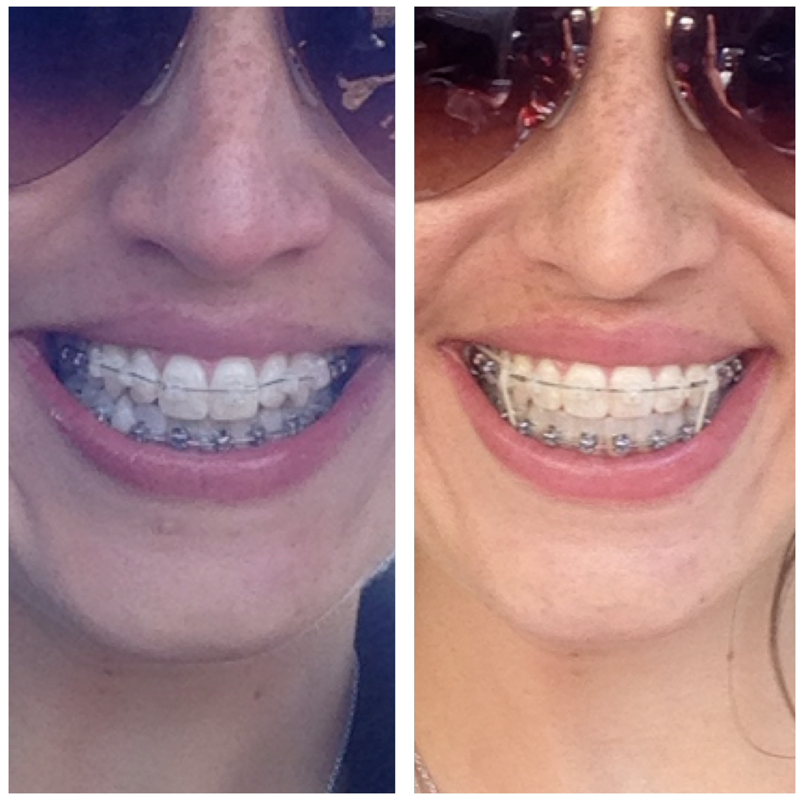 Here is an updated photo of my smile (– the left is my first week in braces and the right is yesterday at the 6 month mark –)
I can't wait to see the changes to my smile the next few weeks will bring!