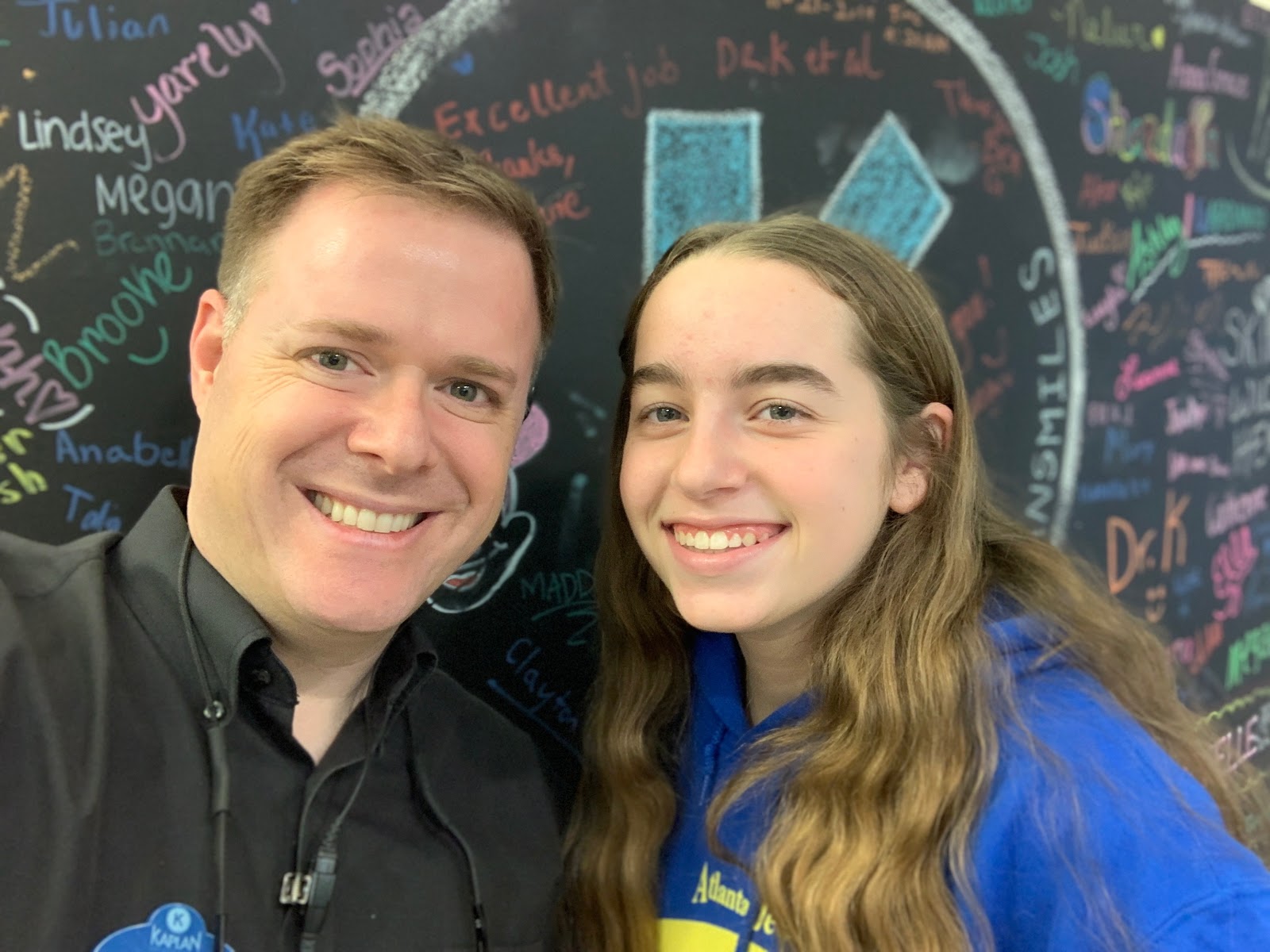 Why You Should See An Orthodontist This October
There's a lot to love about October! From the cooler temps and cozy sweaters to the colorful leaves and backyard bonfires, it's no wonder this month is such a fan favorite. Orthodontists have even more reason to get excited about October, since it's also Orthodontic Health Month! Every October, the American Association of Orthodontists (AAO) celebrates National Orthodontic Health Month as a way to help educate the public about the importance of oral health and how orthodontics can help patients achieve a healthier smile. 
Here at Kaplan Orthodontics, we embrace this opportunity to engage our community in a conversation about the benefits of orthodontic treatment for people of all ages. Let's take a look at why October is the perfect month to schedule an orthodontic evaluation! 
A great time to get started
The AAO recommends all children have an initial visit with an orthodontist by around the age of 7. This screening allows an orthodontist to assess a child's oral health and development, and identify any issues that may require treatment. Early orthodontic visits let us customize a treatment plan based on a child's specific needs as they grow, giving them the best chance at a lifetime of happy smiles! 
Scheduling an orthodontic evaluation with an experienced orthodontist like Dr. Kaplan is one of the best things you can do for your child's oral health. If there's no indication that immediate treatment is necessary, we'll invite you to continue visiting our office every 6-12 months so our team can continue monitoring their smile as they grow. By doing so, we're able to catch and treat any emerging issues early on. With the lazy hazy days of summer fading, October is a wonderful time to explore how orthodontics can benefit your whole family, including young children. 
Take advantage of open enrollment
Most insurance companies have open enrollment in late October or early November. If you're thinking about pursuing orthodontic treatment for yourself or your child in the next year, this is the best time to review your options and make any necessary changes. Many dental insurance plans offer some form of orthodontic coverage, and you'll definitely want to take advantage of that if you're able to! 
When you visit our Dunwoody office for a complimentary consultation, Dr. Kaplan will be able to determine a treatment fee that fits your specific orthodontic needs. Our team will then check with your insurance company for orthodontic benefits. For your convenience, we'll also file any claims on your behalf! We accept many insurance policies and are in-network with the following providers:
Aetna
Cigna
Guardian
MetLife
United Concordia
United Healthcare
Even if you don't have dental insurance benefits that include orthodontic treatment, we've got you covered! We offer patients many flexible payment options, including third-party financing, and also accept all major credit cards.

Give your smile a little extra attention before Halloween
It might seem strange to celebrate National Orthodontic Health Month in October, a month that also happens to culminate in the biggest candy binge of the year. But really, what better time to keep oral hygiene in the public consciousness than the most sugar-saturated few weeks of the year?
If you or your child are due for a follow-up visit with us, try to fit it in at the beginning of the month so Dr. Kaplan can give your smile a good once-over before you end up with bags of Halloween candy to get through. Speaking of candy, it's really important to remember which treats are orthodontist-approved and which ones should be avoided! 
When it comes to keeping smiles safe and healthy during Halloween, you should put steer clear of any hard or chewy candies. Sticky treats like caramel, bubblegum, and taffy can stick to braces, and even pull parts off if you're not careful. Crunching hard candy puts a huge amount of pressure on braces and can also harm the brackets and wire. Remember: every bracket or band that has to be replaced or repaired sets the orthodontic process back a step. Sticking to the food guidelines set out for you by Dr. Kaplan will keep your or your child's treatment plan progressing on schedule!
It may seem like there's a lot of sweet stuff you can't enjoy as an orthodontic patient, but there's still a long list of items that get Dr. Kaplan's seal of approval. Anything with soft chocolate is a good choice, including several spooky staples like M&M's, Hershey's kisses, and Reese's peanut butter cups. In fact, most candy bars are fine, as long as they don't contain caramel or nut pieces. 
Keep in mind that biting into bigger candy bars can potentially damage braces, so breaking large candy bars into smaller pieces is your best bet. Fortunately, Halloween is full of fun-sized and mini-sized bars! As long as you're careful with your choices, use moderation, and brush after snacking on sweet treats, you can get the most bang for your holiday buck.
Spruce up your smile this October with Kaplan Orthodontics
Autumn is all about turning over new leaves. Between National Orthodontic Health Month, Halloween, and all the other things we love about this month, October is the perfect time to explore the incredible ways orthodontics can benefit your smile! 
Whether your child is ready for their first visit with Dr. Kaplan, you want to learn more about how treatment can transform your smile, or it's time for a follow-up visit, get in touch and we'll get you set up for whatever you need. Our talented team is here to give you and your family healthy smiles this October, and every other month, too!