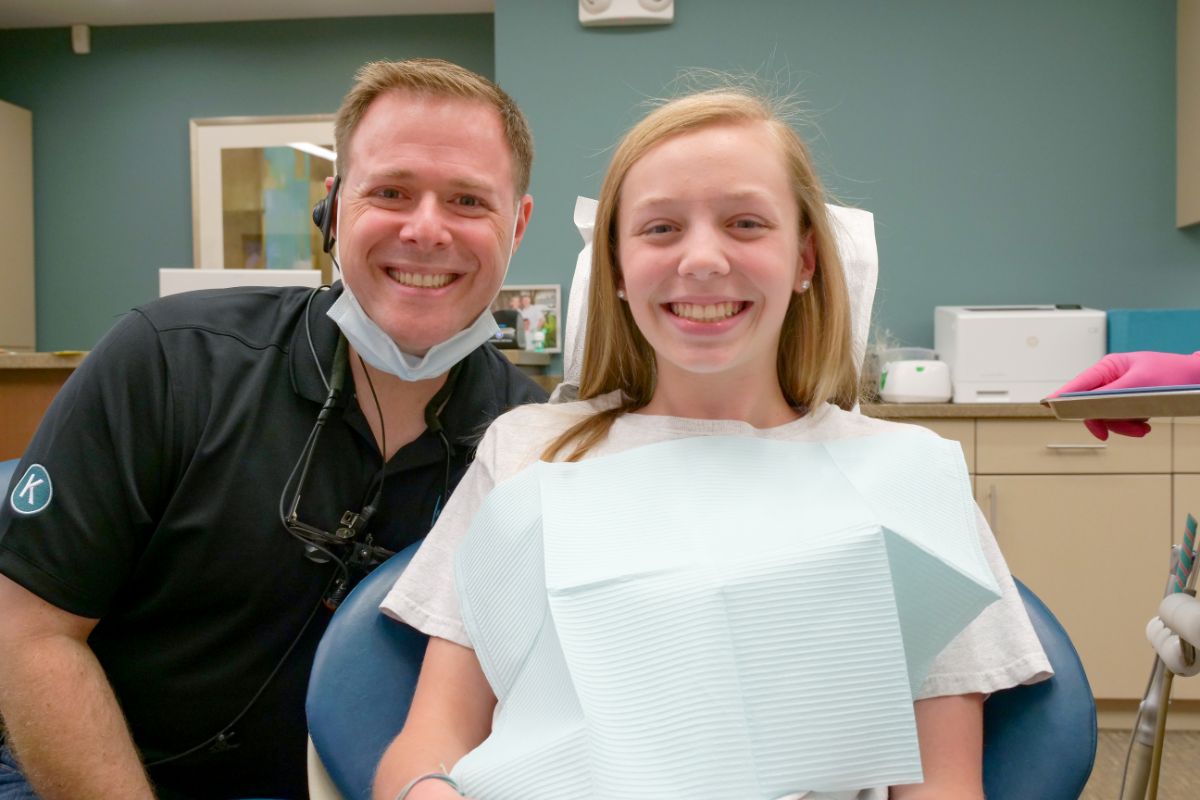 Why You Should Only Trust Your Smile To An Invisalign Expert
If you're considering using Invisalign aligners to improve your smile, you may be wondering if this is something your general dentist can handle, or if you should plan on seeing an orthodontist. If you're already familiar with your dentist's office, who could blame you for wanting to stick with what you know? Like many people, you might also assume that dentists and orthodontists are fairly interchangeable. Although every orthodontist starts off as a dentist and they have many things in common, there are some significant differences between them as well. 
Here at Kaplan Orthodontics, we want all of our patients to feel educated, empowered, and confident in their journey towards a straighter smile. When you're looking into orthodontic treatment like Invisalign, it's important that you understand what orthodontists are able to offer that most dentists can't. To help you decide which option is best for you, let's take a closer look at the differences between orthodontists and dentists! Keep reading below to learn more.  
Additional education and training
As we mentioned above, every orthodontist begins as a dentist, with both following a similar educational path until dental school is complete. At this point, orthodontists will embark on a different path involving another 2-3 years of specialized schooling and training. During this time, they'll learn how to guide facial development and manage tooth movement with orthodontic appliances like braces and aligners. This kind of rigorous education and on-the-ground experience is not something most dentists will possess, even if they do offer some types of orthodontic treatment. 
But can general dentists straighten teeth?
The short answer is yes, there are some dentists who are capable of providing orthodontic care to their patients. This comes with stipulations, however. The dentist must commit to taking continuing education seminars and acquiring added experience in the subject. Unfortunately, this isn't a perfect system! These workshops and seminars often lack the time and intensity needed to truly learn extensive and specific material. That kind of surface understanding of orthodontics isn't always enough to facilitate exceptional treatment plans for patients.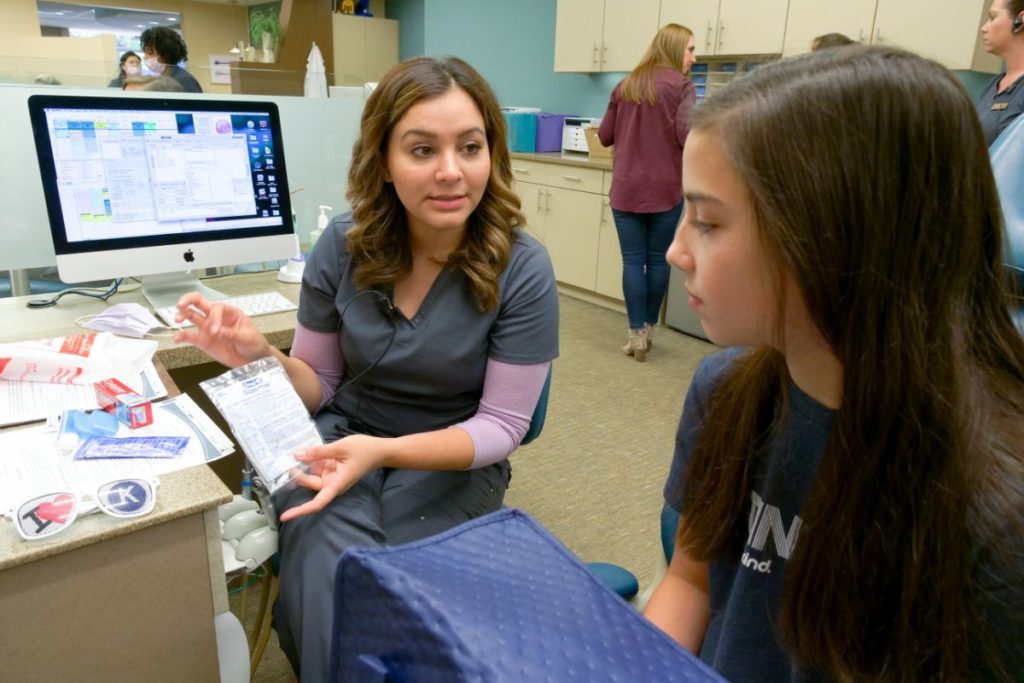 Going beyond the basics
It's not uncommon for dental patients to wonder if the same practice can handle straightening their teeth in addition to caring for them. While it's true that all dentists receive some basic orthodontic training in school, consider the following before moving forward with Invisalign by your dentist! An experienced orthodontist like Dr. Kaplan
will be able to provide a range of treatment options based on the best choice for your smile
will have experience treating many cases, from simple to complex
will be more efficient where treatments and visits are concerned, since orthodontics is their only focus
will be able to deliver the best possible outcome on your treatment plan
General dentists have a wider scope of practice, particularly if they're offering some orthodontic care as well. But because orthodontics is our only specialty, we're able to spend a significant amount of time and energy on perfecting it! As a practice, we perform teeth straightening procedures daily, but that's not all—we also keep our team up to date on industry practice, purchase the latest equipment, and take advantage of continuing education courses throughout the year. You can also count on Dr. Kaplan to create an individualized treatment plan for you, just as he does with every patient. This differs from the more one-size-fits-all approach some general dentists are inclined to use.
Should you choose a dentist or an orthodontist for Invisalign?
Who you choose for your care is always up to you as the patient. It's worth considering, however, that while some dentists have a decent amount of orthodontic experience, orthodontists focus solely on orthodontic issues. That means they're much more likely to have dealt with the specific dental issues that require orthodontic care! 
When it comes to Invisalign, Dr. Kaplan is actually an Invisalign Diamond Provider. Only highly-trained specialists are able to offer Invisalign treatment to patients at all, in fact, and approved providers must learn and understand the implications and clinical considerations of Invisalign. They must also train their entire team on how the system works, and master the Invisalign software. Once a provider has attended Invisalign's Fundamentals course and proven their competency with the system, they're eligible to work on patients. 
When you do anything day in and day out, your skills will grow, and orthodontic treatment is no exception. Invisalign offers a tiered system that rewards providers for the hours they put in towards becoming an expert in Invisalign. That means doctors earn points with every Invisalign treatment that they complete. There are a number of designations available, including Preferred, Premier, Premier Elite, and Diamond. The Diamond level indicates an orthodontist is in one of the highest tiers of experience, treating about 300-400 Invisalign patients every year. 
As you can see, Dr. Kaplan has a great deal of experience with the Invisalign system and will be able to provide you with an exceptional experience and beautiful results!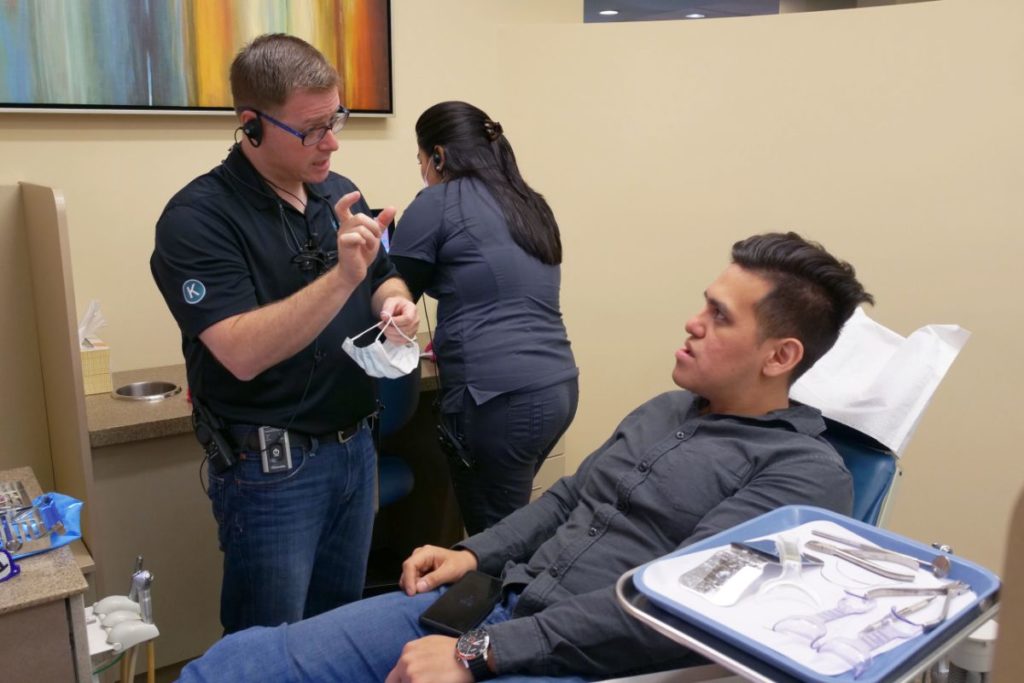 Trust your smile to the Invisalign experts at Kaplan Orthodontics
At Kaplan Orthodontics, we have one specialty—quality orthodontic care! Dr. Kaplan and the rest of our talented team have the experience needed to provide every patients with nothing but the best in treatment options, cost, and efficiency. Would you like to learn more about how Invisalign can give your smile a major makeover? We offer FREE consultations and would love to meet you and walk you through everything we have available!
During this first visit, Dr. Kaplan will determine if orthodontic treatment could benefit your smile. If so, he'll create and outline a personalized treatment plan just for you. Even if you decide not to go with Invisalign or want to get a second opinion, we'll be happy to  answer any questions or address any concerns you might have in order to make an informed decision! If you're ready to see how treatment by a qualified orthodontist can transform your smile in the Dunwoody area, get in touch with us today and take the first step towards the smile you've always wanted.