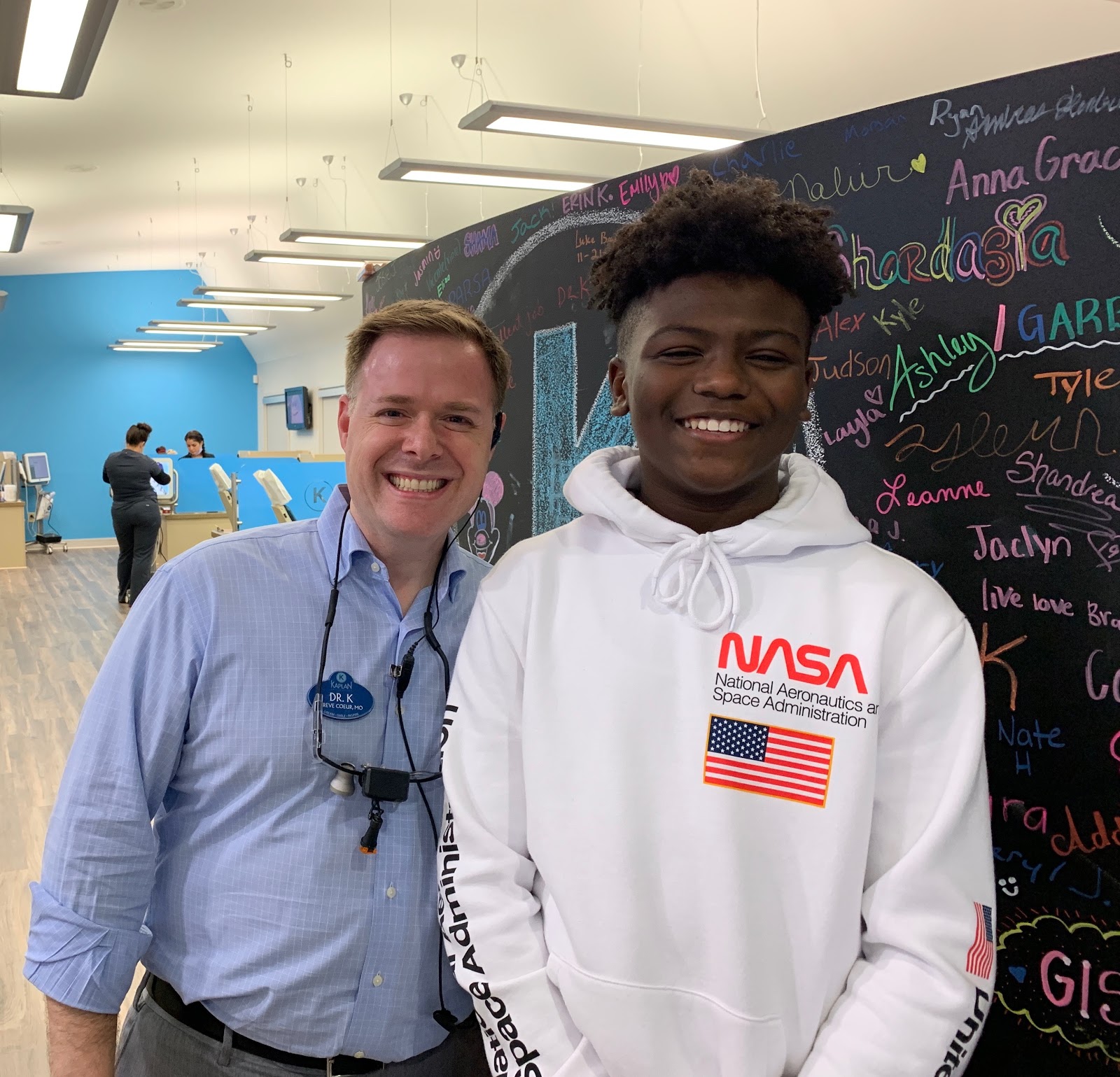 Trust Your Smile To An Invisalign Expert
In recent years, modern orthodontics has seen many advances in techniques and technology. This gives patients of all ages more choices than ever before for achieving a straighter, healthier smile. Here at Kaplan Orthodontics, we're proud to offer a variety of affordable treatment options, including Invisalign clear aligner therapy.
As our most popular alternative to traditional braces, Invisalign gives patients the same beautiful results without any metal brackets or wires. This makes it especially attractive to adults and teens who prefer a more subtle way to straighten their smile. The removable aligners are also a great choice for athletes, musicians who play certain instruments, and anyone else who wants to continue their active lifestyle throughout the treatment process.  
When it comes to trusting someone with your smile, you should always look for an orthodontic professional who specializes in the type of treatment you're looking for. This means they will have the training and skill necessary to give you a superior smile result. Orthodontists who specialize in Invisalign for example, receive additional training that is required to achieve awards that are designated by level of expertise. You can find an orthodontists' award on the Invisalign home site.
For example, Kaplan Orthodontics has been awarded the DIAMOND status for the 3rd year in a row! This means Dr. Kaplan successfully treats about 300 – 400 Invisalign patients every year. This is one of the highest levels of certification available, but that's not all – we're in the top 1% of Diamond Providers and #2 in the whole state! You're putting your smile into the very best hands when you choose our practice for your orthodontic needs.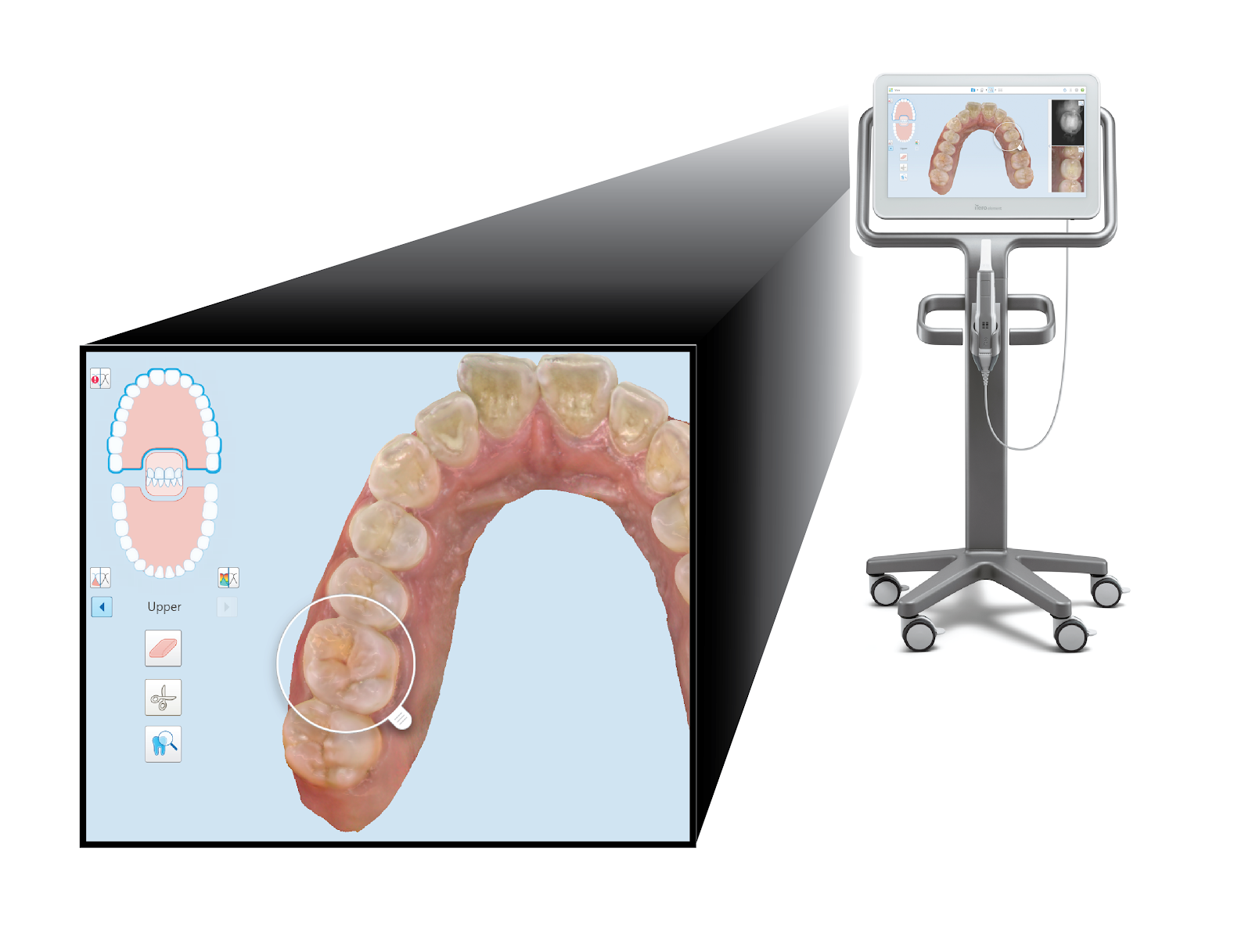 What is Invisalign? How does it work? 
Invisalign uses clear aligners to move teeth into better positions, straightening smiles and improving oral health. The removable trays are made of a special thermoplastic resin and designed to fit snugly but comfortably over your teeth. When worn as directed by Dr. Kaplan, Invisalign is just as effective as braces at correcting mild to moderate cases of most orthodontic issues. 
When you schedule a FREE consultation in our Dunwoody office, Dr. Kaplan will determine if your smile is a good fit for the Invisalign system. If you decide to move forward with treatment, we'll use a 3D scan (That's right, no messy molds here!) to create a  customized set of aligners for you. These need to be worn for 20-22 hours each day throughout the treatment, and will also need to be switched for the next in the series every 1-2 weeks. This allows your aligners to keep up with the movements your teeth are making. 
Although the total treatment time will vary from case to case, the average patient usually wears aligners for anywhere from 9-15 months. This depends on compliance, however! The success of the Invisalign system depends on you following the guidelines given to you by Dr. Kaplan. Failure to do so can result in longer treatment times and subpar results. 
What are the benefits of Invisalign over braces?
Not only can Invisalign aligners move your teeth just as effectively as traditional braces, they also allow you to carry on with your life as normal! They're comfortable, invisible, and removable, so it's no wonder Invisalign's popularity continues to grow. Let's take a look at some of the benefits that come with this innovative system. 
Flexibility
We know that one of the hardest things to get used to with traditional braces is the food restrictions, but Invisalign aligners are designed to be removed at mealtimes. That means you'll still be able to eat just about everything you normally would! You'll never have to sacrifice your favorite snack for a straighter smile, but it is important to brush and floss as you normally would after eating to keep your teeth healthy. 
Speaking of oral hygiene…
A solid dental hygiene routine is always important, but metal braces can make brushing and flossing a little bit tricky, especially in the beginning. Invisalign aligners are removed prior to brushing, so keeping your teeth and gums clean is a breeze! Caring for the aligners themselves is simple, too. There are cleaning kits designed specifically for this job, or you can just brush and rinse them with warm water.
Comfort 
Invisalign aligners are made from a lightweight plastic that's customized for your teeth so they're comfortable even when wearing them the recommended time each day. Because the plastic is smooth, there's no irritation to your mouth, gums, or cheeks like you can get with wires and metal brackets. 
Straighten your smile in style
The invisibility factor of the aligners is probably the most popular feature of the Invisalign system! This makes the treatment very discreet, which can be a big benefit for anyone feeling self-conscious about undergoing orthodontic treatment. Their removability is another big benefit. Aligners can be taken out for short periods of time when you want your natural smile to shine through, like weddings, prom, or senior pictures. 
Shine like a DIAMOND with Invisalign by Kaplan Orthodontics

We're extremely proud of our Invisalign Diamond status, but it's just one aspect of our practice. Dr. Kaplan is not only an experienced Invisalign expert, he also creates beautiful smiles for patients of all ages using a variety of treatment options. Our team is committed to treating every patient with compassion, kindness, and respect. We want you to feel like family from the moment you make your first appointment!  
If you're looking for an Invisalign provider you can trust, Kaplan Orthodontics has the Diamond status to back up our credentials. Dr. Kaplan and the rest of our talented team have the education, training, and skill to give you a rewarding orthodontic experience from start to finish. To learn more about how Invisalign can transform your smile, get in touch with us today to schedule a FREE virtual or in-office consultation.