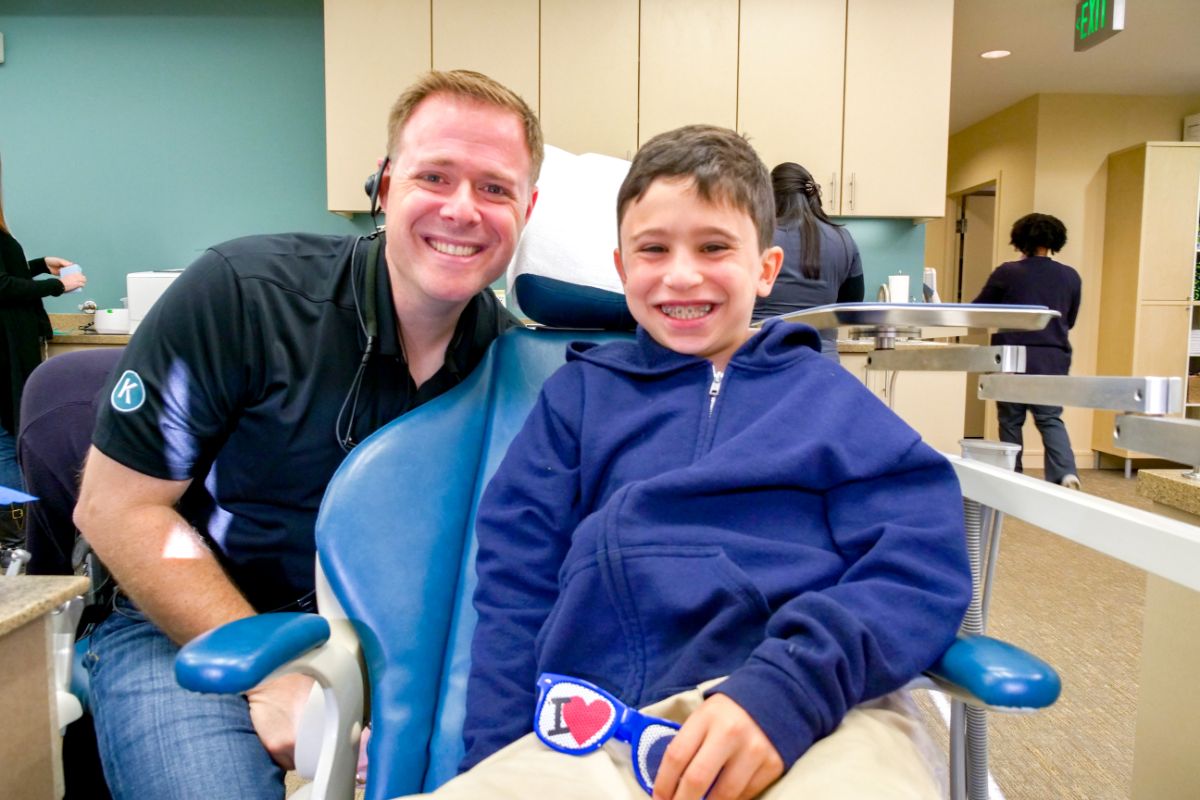 The Different Types Of Braces
The last several years have been an exciting time for the orthodontic community, with impressive advances in both the technology and techniques used to straighten smiles. In fact, there's never been a better time to explore how treatment could improve your oral health! Here at Kaplan Orthodontics, we're proud to be able to offer patients of all ages a wide variety of options to correct a range of orthodontic issues. These include, but aren't limited to:
crowded teeth
gaps between the teeth
protruding teeth
overbites
underbites
crossbite
impacted teeth
Dr. Kaplan is able to transform smiles by utilizing several different treatment methods, including traditional braces. These orthodontic staples tend to be the most popular type of treatment, and are the most recognizable as well! Today's braces are smaller, more efficient, and more aesthetically pleasing than ever before. They also have a proven track record of creating beautiful, functional smiles. Braces allow us to offer patients a more rewarding orthodontic experience across the board! To learn more about the way braces work, what types are available, and how they differ from each other, keep reading below.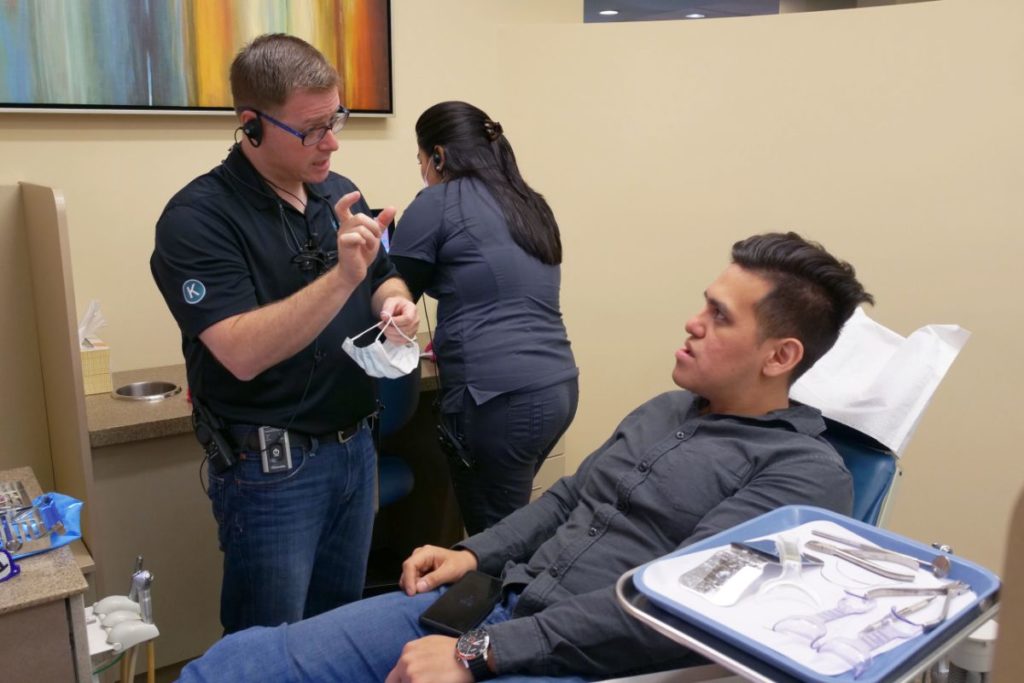 What are traditional braces? What is the treatment process like?
When we place traditional braces on a patient, we first attach metal or clear brackets to the front surface of the teeth. These brackets are then tied together by wires and tiny rubber bands that we also call elastics. Over time, these components work together to gently move the teeth into the desired positions. 
Braces can sometimes align teeth more quickly than other treatment methods might, although this will vary from case to case. That's because every smile is unique, and each patient will have their own specific needs and respond to treatment in their own way. In general, however, the average treatment time for braces tends to be anywhere from 18-36 months.
Traditional braces can come with a bit of a learning curve, especially in the beginning, but it's nothing a little patience and practice can't fix! Maintaining a good oral hygiene routine is essential for patients in braces, but it can be difficult to clean around the brackets and wires. Fortunately, there are a number of accessories designed to make this an easier process. For example, waterpiks help rinse hard to reach areas, while ortho picks can assist with successful flossing. We recommend that all our orthodontic patients brush twice a day for at least two minutes each time, and floss every night before bed to keep their teeth and gums healthy. 
Patients in braces can expect follow-up visits every 4-8 weeks or so. During these appointments, Dr. Kaplan will check the movement of the teeth and ensure everything is proceeding according to the treatment plan. He'll also change the bands that are attached to the brackets, and may replace the wire as well. These visits are a part of the overall treatment plan! We try to keep them brief so that patients can get back to school or work quickly.
What are the different types of braces available at Kaplan Orthodontics?
Metal braces
Metal braces are usually composed of a mix of stainless steel, nickel, and other high-quality metals. This makes them very durable and long-lasting, but they are still far more comfortable than they used to be. The brackets are smaller and lighter, and there are customizable colored bands available for a fun pop of personality! These traditional braces deliver beautiful results, and are often particularly useful in cases that are more severe or complicated.
Invisalign and Invisalign Teen clear aligner therapy
Okay, these are actually alternatives to traditional braces, but they're also worth knowing about! The Invisalign system consists of a series of clear removable aligners that are custom designed to fit comfortably over the patient's teeth. Like traditional braces, these customized aligners gently move the teeth into the desired positions over time, but they don't require any brackets, bands, or wires to do so. 
Invisalign relies on patient compliance. That means that a patient is responsible for wearing the aligners for 20-22 hours each day throughout the treatment process. They will also have to replace each aligner  for the next in the system every 1-2 weeks in order to keep up with the movements the teeth are making.
Aligners do offer patients a little more freedom and flexibility than traditional braces. Since they're designed to be removed when eating or drinking, there are no food restrictions, and it's also easier to maintain a good oral hygiene routine. Patients simply take the aligner out, then brush and floss as they normally would.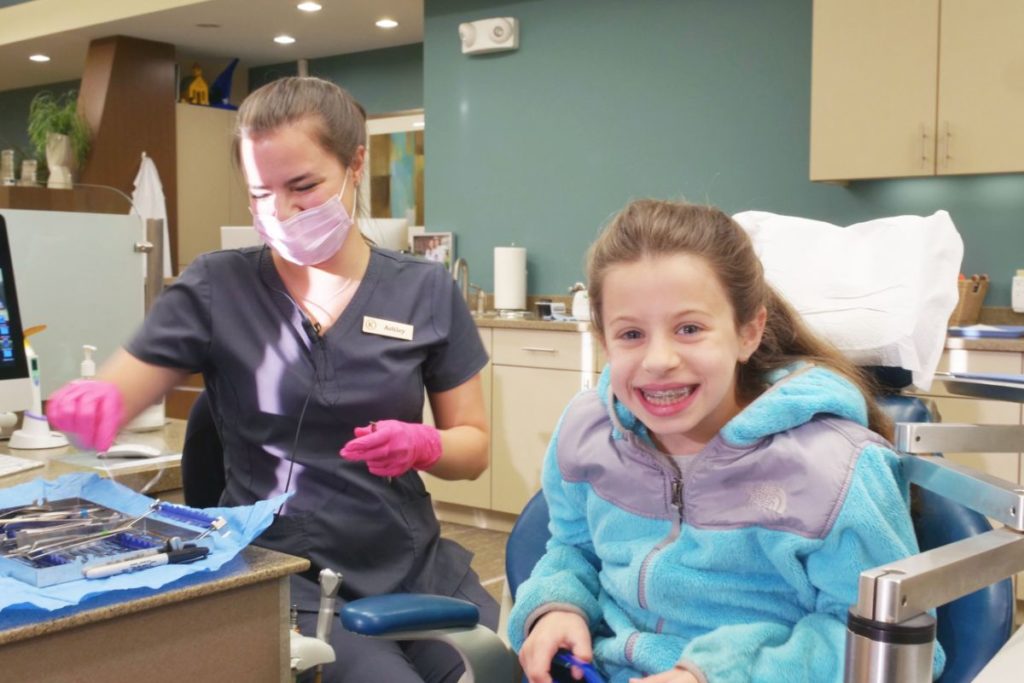 Put your smile in the best hands with braces by Kaplan Orthodontics
Here at Kaplan Orthodontics, we offer the best and most up-to-date treatments, techniques, and technology. All of our sterilization techniques meet or exceed OSHA standards, and we use brand new brackets for each patient. We also use digital photography and radiology exclusively, greatly reducing your exposure to any radiation. That's not all! You can say goodbye to messy impressions thanks to the iTero Element, which provides a totally impression-less treatment option.
Dr.Kaplan offers the Carriere System for comfort, speed, and convenience, along with accelerated orthodontic options like AcceleDent® Aura and Propel Orthodontics. These therapies are designed to work in conjunction with conventional orthodontic treatment to accelerate tooth movement up to twice as fast.
Every smile is beautifully unique, and Dr. Kaplan knows that what works for one patient may not be the best choice for another. That's why he creates a customized treatment plan for each and every patient he sees! If you're ready to learn more about braces and can transform your smile and improve your oral health, get in touch with us today to schedule a complimentary consultation with Dr. Kaplan. If you're staying home because of health concerns, you can also start your free consultation online!