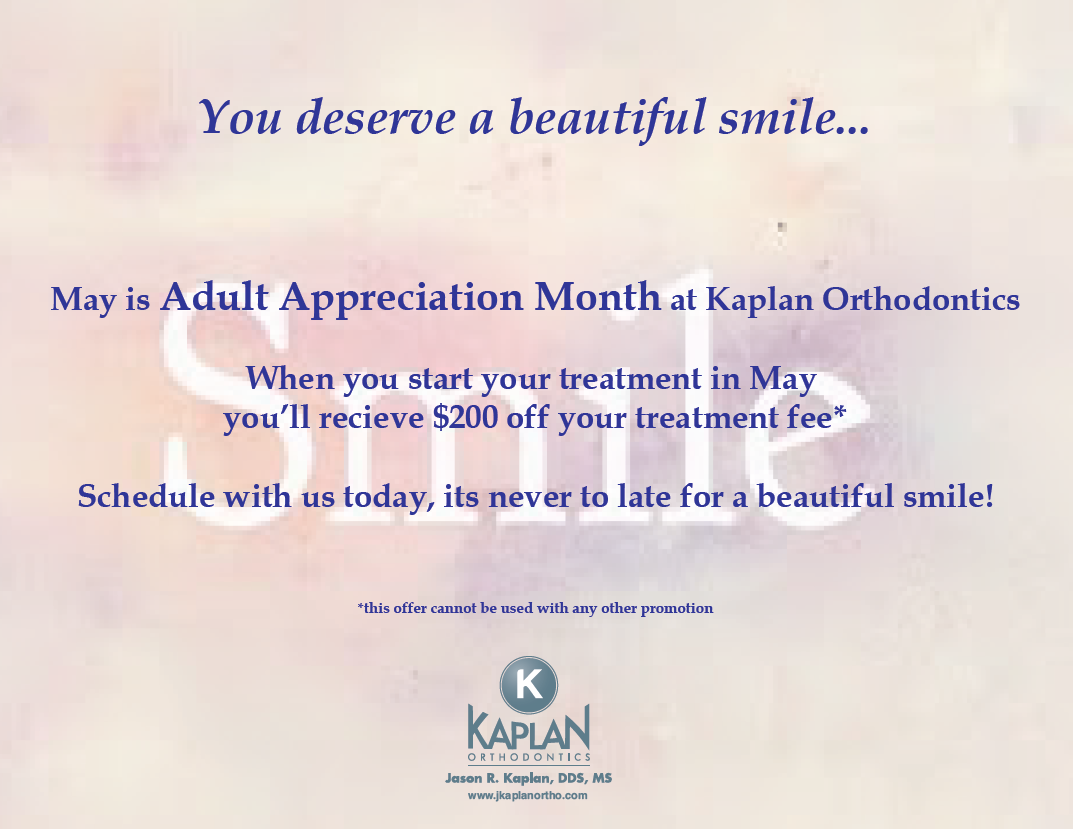 A little something for the adults!
I wanted to let you know about an amazing promotion we are running in May at Kaplan Orthodontics!
May is Adult Appreciation Month at Kaplan Orthodontics. So, all adults who start treatment this month will receive $200 off their treatment cost. There has never been a better time to come and join me on the amazing journey to achieving a beautiful smile!
You won't find yourself in better hands anywhere other than with Dr Kaplan and all the assistants at Kaplan Orthodontics! Remember, because Dr K is the only orthodontist here you'll get to see him at every visit, ensuring you receive amazing continuity of care! Call us today on 770-458-5561 or click here to schedule your appointment!
If you know someone who is thinking about getting treatment, refer them to Kaplan Orthodontics they will receive $200 off treatment and you will receive a referral courtesy!
You deserve a beautiful smile!