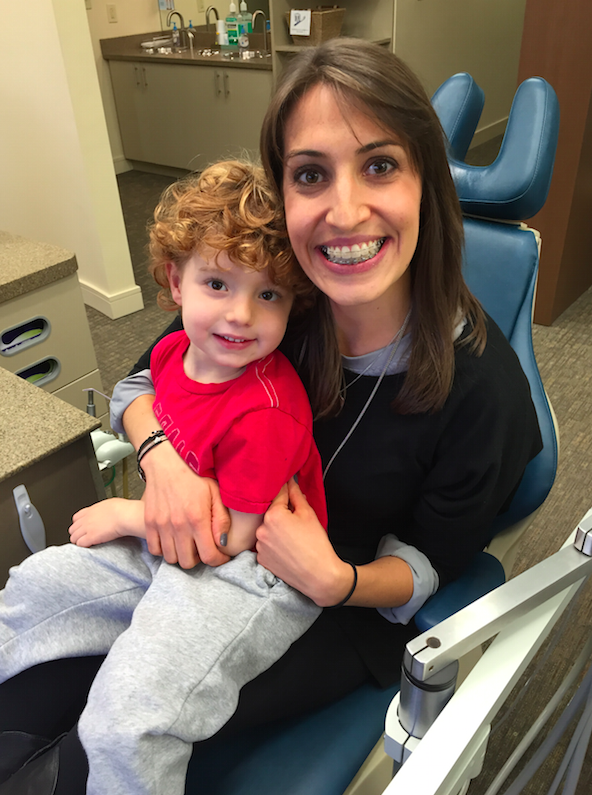 And they're off…
Ladies and Gentlemen, the moment we have all been waiting for (well the moment I have been waiting for)…. my braces are off!
December 19th, the last day before Kaplan Orthodontics closed for the winter break, as I was saying my goodbyes and getting ready to leave, Dr. Kaplan said quite casually "How about we take those braces off" I don't think I even finished saying yes before I was in Ivie's chair ready to go!
I had to make a few calls and work on a few logistics to have my youngest son bought from school to the office, but nothing was going to stop this moment!!
Max sat patiently on my lap totally engrossed in the movie on the screen ahead of us while sporadically turning around suspiciously to check what the lovely Ivie was doing to his mommy!
Here we are just before they came off!!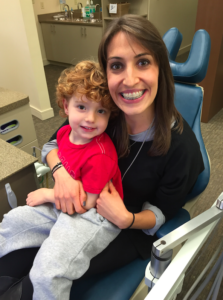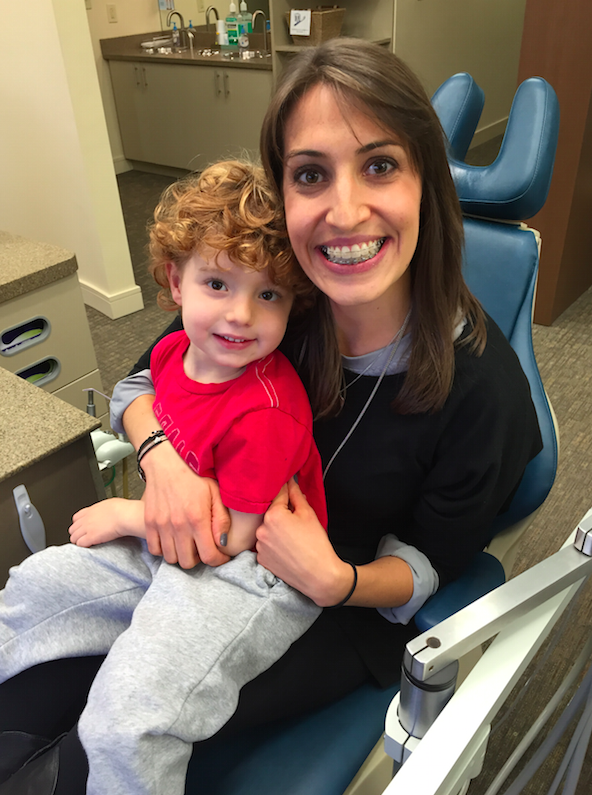 My braces were on for a total of 14 months and I have to say my teeth & smile look absolutely AMAZING!!! I am SO happy!!
Dr Kaplan originally said I would be in treatment for 15-18 months so I finished a little early; I wore my elastics religiously and really tried to be a model patient (bar the 2 broken brackets ooops!) And it really paid off! I had my braces off for the holidays and our annual New Years Eve party! I was so happy! I literally could not stop smiling for days!
Here I am mid debond before Dr K got to work!
Here's a shortened version of how my debond went: Ivie took my wires out, she popped my brackets off and then Dr Kaplan came over and removed any remaining adhesive off my teeth. He then smoothed and buffed my teeth so they are clean and shiny! I then had impressions taken of my upper and lower teeth for my retainers.
I came back the next day to have a bonded retainer applied and my clear retainers were ready for me.
I have to wear my upper retainer all the time for the next 3 months and the lower (as well as the bonded) only at night.
It's amazing to see the incredible difference in my teeth!
Here is how I looked before and then after….
Needless to say I am a Happy Duchess!
I'm off to go and smile smile smile 🙂
Ax