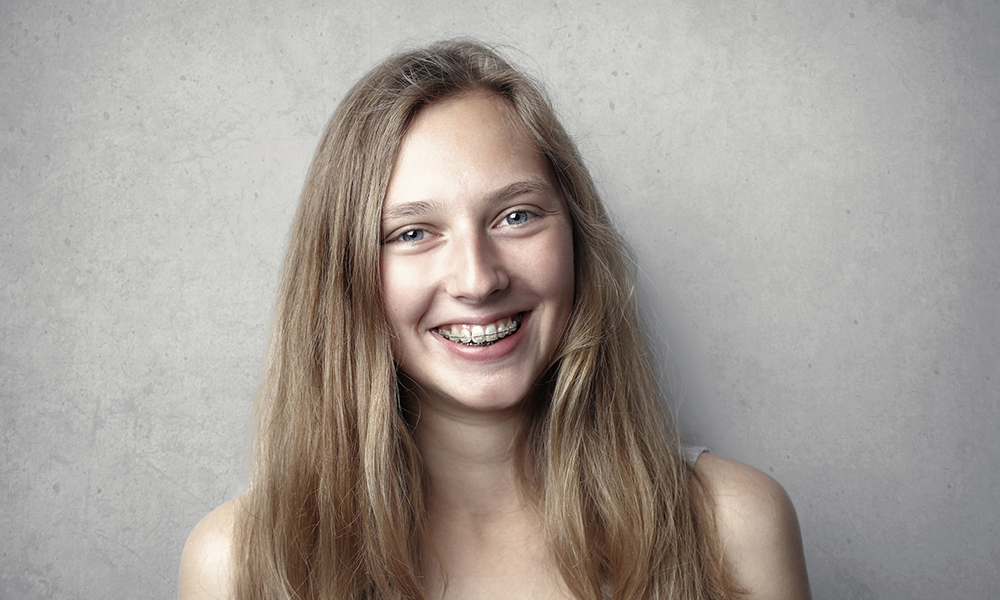 Back To School Braces Guide
Summer is still in full swing, and we're not saying you should pack up your flip-flops just yet, but the new school year is creeping up on us. Before you know it, we'll be setting early alarms, sharpening pencils, and counting down the days until Christmas break.
It's easy enough to check off all the items on your supply list, but you might have a harder time remembering basic braces care while you're at school. It's critical to follow the prescribed rules and regiments for your treatment,  but we know how busy life can get between homework, extracurricular activities, and catching up with your friends.
To help you out, our team here at Kaplan Orthodontics has put together a handy back to school guide to help you maintain an A+ smile!
Get a good brush in before school…
Before breakfast, after breakfast, during breakfast….wait, maybe not that last one! It's essential you brush your teeth before school, but when you do it in that time-frame doesn't really matter. We know all too well about the morning rush, and it's not that uncommon to grab a bite of breakfast in the car, at the bus stop, or at school. Brushing your teeth before your first meal of the day is just as effective as doing it afterward, as long as you make sure to rinse after eating.
…and at school, too.
It's strongly recommended that all patients that wear braces brush and floss after every meal and snack. It's a small step that can have a big impact on the overall outcome of your treatment. Bacteria can easily get trapped in between the brackets and wires if you aren't vigilant about brushing and flossing. Keep a small "braces basics" bag in your backpack, purse, or locker — all you need is toothpaste, an orthodontic toothbrush, and floss, and you're good to go!
However, if the prospect of having to brush your teeth in the school bathroom sends you into a panic, there are other ways to keep your teeth clean.  Swishing with a cleansing mouthwash can be far less conspicuous, so if you're feeling a little timid, this could be a good option for you. Kaplan Orthodontics would be happy to recommend a rinsing agent for you to use and instruct you on how to use it.
Avoid lunchtime landmines
It's important to have a good grip on what foods are restricted while wearing braces. In general, you want to steer clear of anything that's too crunchy, chewy, sticky, or hard. These foods can break wires, or dislodge brackets, or are sometimes just plain hard to get off the braces after eating. Whether you're buying school lunch or bringing it from home, take a look at this A-Z list of items to avoid:
Apples
Bagels
Beef jerky
Bubble gum
Caramels
Chicken wings
Chips
Corn on the cob
Fruit snacks
Hard candies
Hard cookies
Ice cubes
Nuts
Peanut brittle
Popcorn
Pizza Crust
Pretzels
Raw carrots
Ribs
Suckers
Taffy
Don't chew on your pens or pencils, either!
Put your phone to good use
We don't want you to use it in class, but keep our office number stored in your phone in case of an orthodontic emergency. Talking to someone can really cut down on the amount of stress you may be feeling in the moment. Most of the time, you'll be able to wait until you're home to come in for a follow-up appointment, but there are things we can help you with over the phone. We can even direct you to a nearby orthodontist in case you need to be seen quickly.
The camera on your phone is good for more than cute selfies and Snapchat filters, too! If you can take a photo of the problem you're having, using flash, it will go a long way towards helping us identify the issue much more quickly and accurately.
On the spot emergency care
Many appliance issues can be fixed with just a few everyday tools. For example, consider keeping orthodontic wax somewhere easily accessible, as it's useful in a number of situations, such as
mouth irritation: Loose brackets or wires can cause irritation or pain to your lips or cheeks. Slap some wax on it! Make sure the bracket or wire is very dry first, then pinch off a pea-sized piece of wax, roll into a ball, and flatten it. Place this over the area causing irritation for relief.
protruding wires: If a loose wire is irritating the inside of your mouth, number 2's to the rescue! You can use the eraser end of a #2 pencil to gently nudge the wire back into place flat against the teeth until your next appointment. For added stability and to prevent irritation, place a piece of wax over the wire.
loose bracket: If a bracket comes loose, we definitely need to know, so give us a call! We'll be able to help you take the best next step for your situation. In the meantime, you can place wax over the loose bracket to provide a little stability, or you can slide the bracket back along the wire to the center of the tooth.
PS: Remember your retainer!
It's kind of become a bit of a joke over the years, but a lot of retainers really DO end up in the cafeteria trash. Keep your case on hand to avoid digging through the garbage, or worse — telling your parents you lost your retainer! Call us if this happens so we can let you know if you'll need to come in and have new impressions made.
Kaplan Orthodontics keeps you smiling through the school year
Whether it's a minor inconvenience, a major emergency, or just some much-needed orthodontic advice, you can always count on Kaplan Orthodontics to be here for you. Our experienced and exceptional team aims to treat every patient with a caring attitude and personalized service that stands out from the moment you walk through our doors! If you're in Dunwoody or the surrounding area and find yourself in need of a little orthodontic TLC, get in touch with us by calling 770.458.5561, or clicking here. Good luck for the upcoming year!