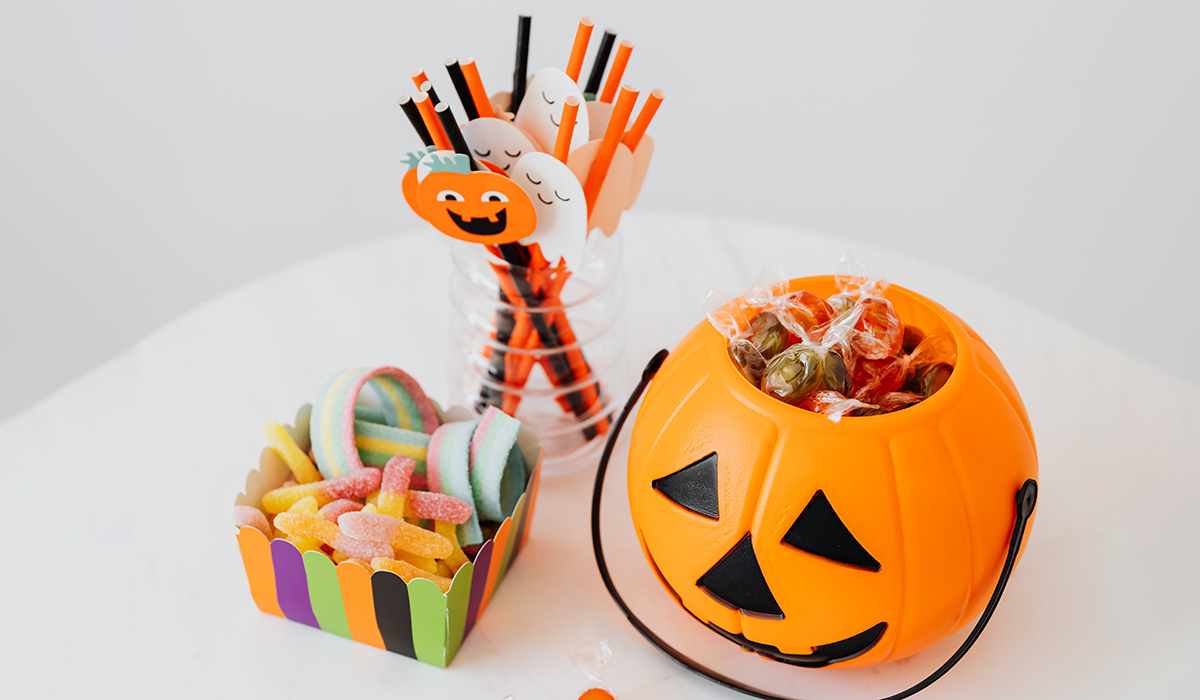 Best and Worst Halloween Candy for Braces
Isn't it ironic, the month in which the most candy is consumed is also National Orthodontics Health Month?  Some of the most popular candies can be a nightmare for those that wear braces.  We know it is easy to be carried away on a sugar high with all that Halloween candy.  Keep these guidelines in mind as you sort through your Halloween loot!
WORST CANDY FOR BRACES
CHEWY CANDIES
These are the one that can break or bend your braces….Starburst, Skittles, Tootsie Rolls,  Airheads, jelly beans, Tootsie Rolls, gumdrops, and Laffy Taffy
CARAMEL
These will get stuck in your braces and can tear brackets off your teeth….hard and soft caramels, Sugar Babies, Heath and Skor.
HARD CANDIES
Jawbreakers, Jolly Ranchers, butterscotch candies, and other hard candies can break off your brackets, bend wires, stain elastics, and can cause tooth decay.
LICORICE
Licorice is bad for braces and can tear off brackets and bend wires. It also gets stuck in teeth easily, stains elastics, and contributes to tooth decay and bad breath.
NUT-CONTAINING CANDIES AND CANDY BARS
Braces wearers should skip any kinds of candies with nuts, including Almond Joy, Snickers, Hershey's with Almonds, Baby Ruth, Payday, and other nutty candies. If you really love nuts, go for peanut butter cups.
BEST CANDY FOR BRACES
PURE CHOCOLATE 
It's easy to chew, won't damage your braces, and is less likely to cause tooth decay than other kinds of candy. Just about any brand of chocolate is okay: Hershey's bars, Dove, plain M&Ms, Hershey's Kisses, York and Junior Mints, Kit Kat, Nestles Crunch.
If you like sticky or fluffy candy, you can probably safely enjoy 3 Musketeers and Milky Way and similar candies.
Don't worry though; some Halloween treats (in moderation) can still be enjoyed when you have braces. And that is not a trick, just a treat!