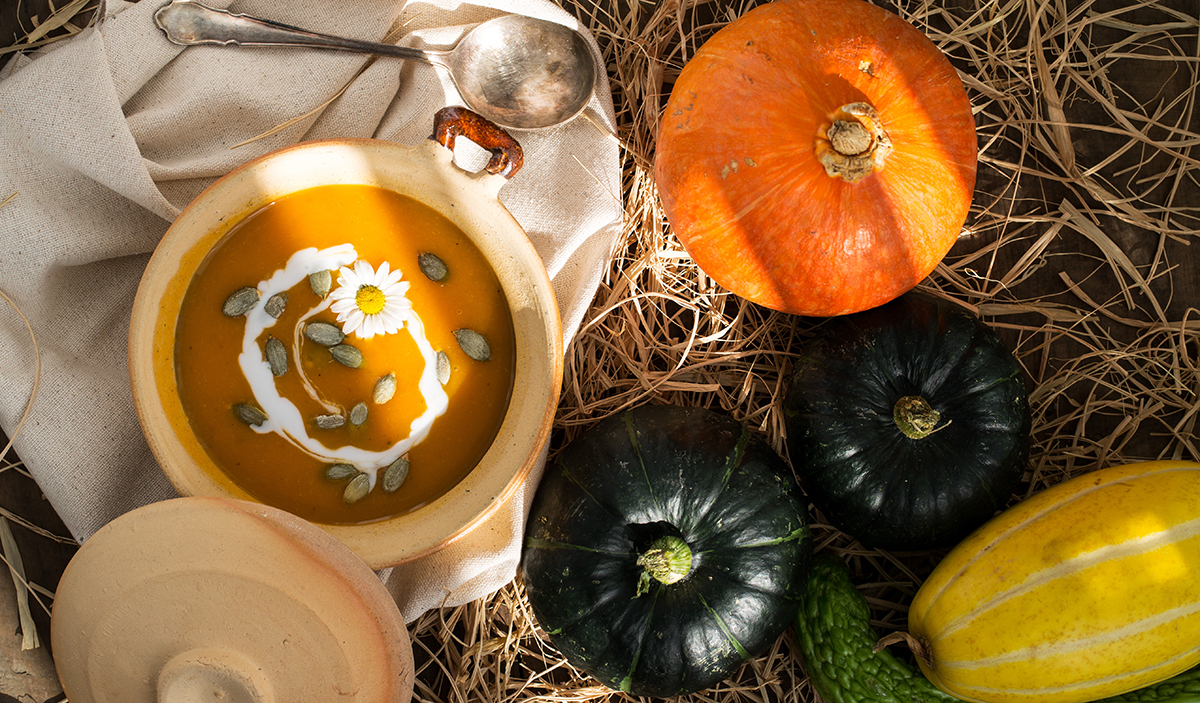 Braces-Friendly Thanksgiving
We're wrapping up the first part of November, and the only thing left in the bucket now are the last few pieces of Halloween candy that nobody wants. That means it's time to get down to business mapping out our Thanksgiving plans!
Our team here at Kaplan Orthodontics know that the holiday season can be frustrating for our patients in braces, and we understand how hard it can be to have to cut back on sweets and other traditional dishes you love. We want you to be able to have a wonderful holiday without having to sacrifice all your favorite treats, so we've put together a few tips on how to keep your Thanksgiving feast braces-friendly.
Since Thanksgiving is all about sharing what we're thankful for, and delicious food we tend to save for special occasions, we collected recipes from around the office to pass on to you. These tried and true family favorites are safe for braces, and will leave you feeling fully satisfied when you leave the table and roll yourself towards the couch for a nap.
Pile your plate
When it comes to maintaining and protecting your braces, the following foods are safe to indulge in:
-The traditional turkey, ham, or even chicken will keep your braces in good condition as long as you're not eating meat directly off the bone.
-Side dishes like mashed potatoes, dressing or stuffing, cornbread, steamed vegetables, and classics like green bean or sweet potato casseroles are great choices since they're soft and easy on your teeth.
-Stick to creamy pies like pumpkin and sweet potato, as long as they don't have a crunchy topping or nuts in the filling. Remember that any sweets should be consumed in moderation, braces-friendly or not – but we won't hold pie for breakfast against you.
Pass the platter
-Skip any kind of salad stuff that isn't actual salad. Hard croutons, nuts, or crunchy crusts can wreak havoc on your brackets.
-Pay close attention to any fresh fruits or vegetables. Raw carrots and apples are a little too crunchy for comfort! Corn on the cob can be a problem, too, although cutting the kernels off and eating them that way is fine.
-Leave sticky desserts on the table. Anything with caramel or toffee can cause issues with your braces, so give these a hard pass when they head your way.
Whatever you're eating around the table or in your living room, make sure you practice basic braces care by brushing your teeth after every meal, and flossing at least once a day!
Easy braces-friendly recipes for your whole family to enjoy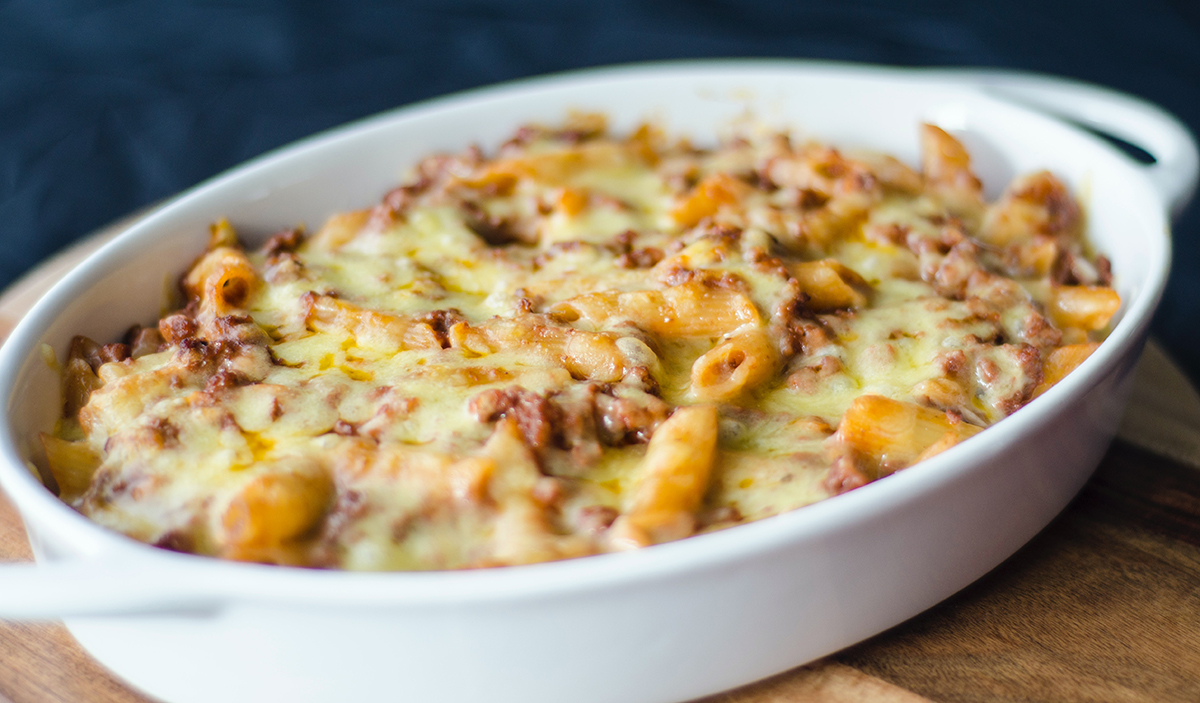 Ivie's Baked White Cheddar Mac and Cheese is dressed up for the holiday with the addition of gruyere and smoked cheddar.  
Ingredients
1 pound macaroni pasta
3 tablespoons butter
3 tablespoons all-purpose flour
1 quart half and half
½ cup heavy whipping cream
3 oz cream cheese
1 cup grated gruyere cheese
1 1/2 cups grated white cheddar
½ cup smoked cheddar
1 tablespoon chopped fresh thyme
1 tablespoon Dijon mustard
1 teaspoon onion powder
1 dash ground nutmeg
1 dash cayenne pepper
Salt and pepper to taste
Instructions
Preheat oven to 375 and grease a large rectangular baking dish.
Cook macaroni in salted water till al dente, then drain and cool.
For cheese sauce, melt butter in large sauce pot, add flour and mix and cook for 1-2 minutes on low heat to make a roux. Slowly add cold half and half, whisking in between additions to prevent lumps. Cook sauce for 5 minutes, then add heavy cream, cream cheese, smoked cheddar, Dijon mustard, fresh thyme, onion powder, nutmeg, cayenne pepper, season with salt and pepper.
Mix gruyere and 1 cup of white cheddar with cold pasta. Add cheese sauce and mix well. Pour into greased baking dish top with rest of white cheddar. Bake at 375 degrees for 30 minutes, and let stand for 10 minutes before serving.
Even the biggest brussel sprouts hater in your household will eat Laura's Roasted Brussels Sprouts up!
Ingredients
2 bags of fresh Brussels sprouts (16-20 oz.)
1 teaspoon coconut oil
2 tablespoons balsamic vinegar
1 tablespoon honey, agave, or real Maple syrup
1 teaspoon garlic powder
1⁄8-1⁄4 teaspoon cayenne pepper
Salt and pepper to taste
Instructions
Preheat oven to 375°F. Wash the sprouts and chop the stalk ends off.
Cut the sprouts in half and toss them on a cookie sheet that is coated with coconut oil (lined with aluminum foil or parchment paper for easy clean up).
Sprinkle on the dried seasonings and bake for 25-30 minutes, tossing every 8-10 minutes, until tender yet crispy.
Combine the honey and balsamic vinegar at the bottom of a large bowl.
Remove the Brussels sprouts from the oven and toss in the honey-balsamic glaze — they should be lightly coated but not drenched. Allow them to cool for 2-3 minutes but serve warm. The sprouts will absorb the glaze and be absolutely amazing!
Laura is our nutrition expert, and believe us, she knows a lot about food! The creaminess of pumpkin with the tang of goat cheese come together in her Pumpkin and Goat Cheese Risotto side dish that will have everyone asking for more.
Ingredients
4 cups low-sodium organic chicken broth, plus extra for moistening, as needed
1 cup canned pure pumpkin
4 slices applewood smoked bacon, chopped
2 tablespoons butter
1 leek (white and pale green part), thinly sliced
2 teaspoons kosher salt
1 teaspoon chopped fresh thyme
1 1/2 cups Arborio rice or medium-grain white rice
2/3 cup dry white wine, such as pinot grigio
1/2 cup freshly grated Parmesan
1/3 cup chopped fresh flat-leaf parsley
1/4 teaspoon freshly ground black pepper
1/4 teaspoon (generous) freshly grated nutmeg
1 1/2 cup coarsely crumbled soft fresh goat cheese (about 6 ounces)
Instructions
Whisk together the broth and the pumpkin in a heavy medium saucepan and simmer over medium heat. Cover the pan and reduce the heat to low to keep the pumpkin broth warm.
Cook the bacon in a medium skillet over medium heat until brown and crisp. Transfer to a paper towel with a slotted spoon to drain.
Melt the butter in a heavy large saucepan over medium heat. Add the leek and 1 teaspoon of the salt. Cook until almost tender, 2 to 3 minutes. Mix in the thyme. Add the rice and stir for 1 minute.
Add the wine and simmer, stirring constantly, until completely absorbed, 1 to 2 minutes. Add 1/2 cup of the pumpkin broth and stir until almost completely absorbed, 1 to 2 minutes.
Continue cooking the rice, adding the broth 1/2 cup at a time, stirring constantly and allowing each addition to absorb before adding the next. Cook until the rice is tender but still firm to the bite, and the mixture is creamy, 20 to 25 minutes, adding additional warm broth by 1/4 cupfuls if risotto is dry.
Mix in the Parmesan, 1 tablespoon of the parsley, the remaining salt, pepper and nutmeg. Remove from the heat. Add more salt to taste.
Divide the risotto among 6 shallow bowls. Sprinkle each with the bacon, goat cheese and remaining parsley, and serve.
Tori gave us this recipe for these delicious Spinach Ball Appetizers. No need to starve while you're waiting for the main meal when you have these on hand!
Ingredients
2 boxes of frozen chopped spinach, defrosted and well-drained
2 cups Pepperidge Farm Herbed Stuffing mix
1 large onion, chopped
4 eggs, beaten
¾ cup butter, melted
½ cup parmesan cheese
½ tsp garlic powder
⅛ tsp nutmeg
½ tsp thyme
½ tsp salt and pepper
Instructions
Preheat oven to 350F. Squeeze spinach dry. Mix all ingredients in a large bowl. Form into balls about the size of a golf ball. Bake 20 minutes on greased cookie sheet, or until browned. Serve hot.
Dr. Kaplan really wanted to share his memaw's delicious pecan pie recipe, but with all those nuts,  it's a no-no for our patients in braces. Instead, we've got a recipe for Pecan Pie Without The Pecans, using finely crushed pretzels in their place. The agave syrup is also a slightly healthier choice than the more traditional karo syrup. Genius!
Ingredients
1 pie crust
3 eggs, lightly beaten
1/2 cup sugar
1/2 cup brown sugar
1/2 tsp salt
1 stick butter, melted and cooled
1/4 tsp vanilla extract
3/4 cup agave syrup
1 1/4 cups pretzels, crushed
Instructions
Preheat the oven to 350 degrees. Roll out the pie crust dough to about 1/8″ thick. Fold it in half to make it easier to transfer to the pie dish without tearing. Press the dough into the pie dish.
In a large bowl, whisk together the eggs, sugar, brown sugar, salt, butter, vanilla extract, and agave syrup.
Smash the pretzels into fine bits and pieces. A meat tenderizer makes easy work of this!
Sprinkle 1 cup of the pretzels over the bottom.
Pour the mixture over the pretzels, and then sprinkle the remaining pretzels on top.
Bake about an hour. Cover with foil about halfway through if the crust is beginning to brown too much. Cool completely before serving.
Happy Thanksgiving from Kaplan Orthodontics
Wherever you may be, and whoever you may choose to spend this holiday with, we hope your day is full of good food, lots of laughter, and quality time with the people you love. In this season of gratitude, one of the things we're most thankful for is you! Happy Thanksgiving!