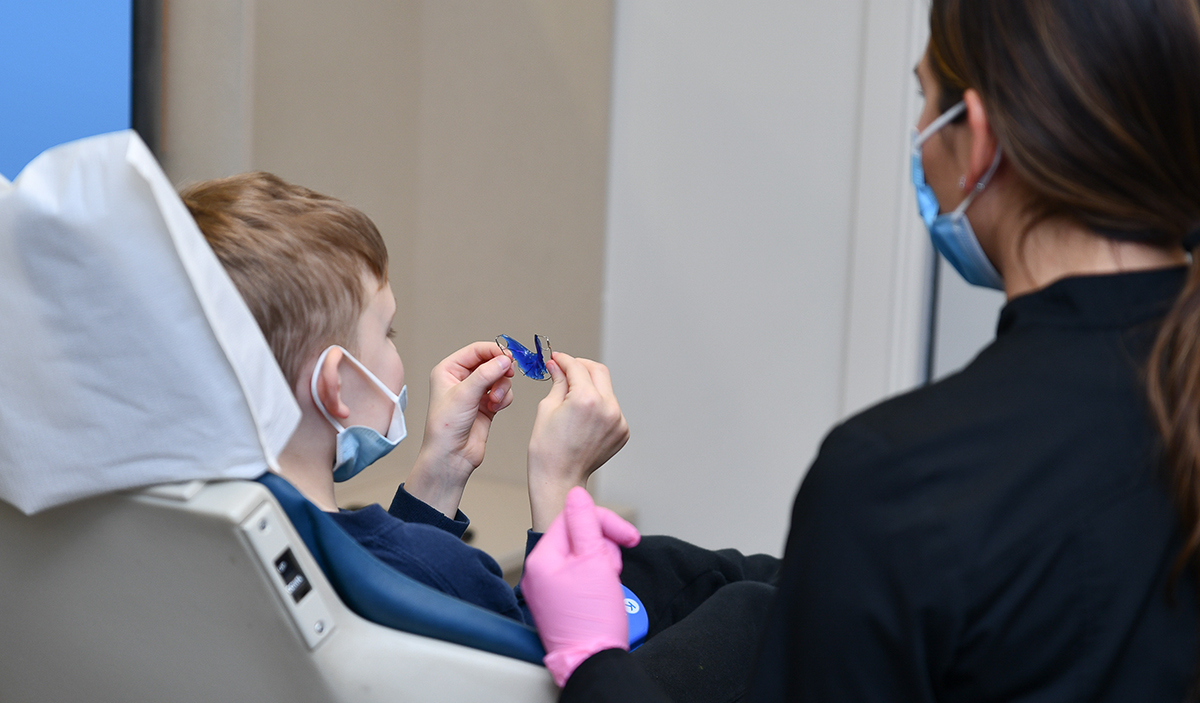 Protecting Your Braces While Playing Sports
Many of us play sports. It's an activity filled with so much joy whether through comradery with teammates, the healthy exercise it provides, or the competition we desire and love. If you're an adult athlete who has braces, or if you have a student-athlete who wears them, it's important to make sure that smile is protected while out there having great fun.
Here at Kaplan Orthodontics, we often hear questions and concerns from parents regarding their student-athlete playing sports in braces. They understand that many sports present potential risk to the teeth, particularly if you're wearing braces. We've put together this guide, so you can learn some of the best ways to protect your braces while playing sports.  
Regular Mouthguard vs Orthodontic Mouthguard
It's essential to protect your smile when you're out there having a great time, and wearing a mouthguard is the best way to do it. When you're wearing braces, you need an orthodontic mouthguard specifically designed to protect your braces.
Regular mouthguards aren't the right choice for you if you're wearing braces. They are made of thermoplastic, which is made to be heated up and molded to your teeth. Once molded, this kind of mouthguard won't evolve with your teeth as they shift, so it can actually work against the braces and interrupt the straightening process. Oftentimes, the mold can fit a little too snug around the brackets. If you were to be hit hard enough while playing your sport, the impact could potentially knock the brackets off your teeth. An incident like this leads to additional orthodontic visits and could result in longer treatment times.
The best type of mouthguard for patients wearing braces is an orthodontic mouthguard. These types of mouthguards are slightly differently than regular mouthguards. An orthodontic mouthguard is made from high-grade silicone, and it cushions your lips from bumping against your teeth. This is extremely beneficial because if your lip were to get caught in the wings of the bracket, it can be very painful. Additionally, an orthodontic mouthguard works to protect the brackets on your teeth and soften any blow that could damage them.
Orthodontic mouthguards are slightly larger than regular mouthguards to make room for braces. However, orthodontic mouthguards are just as comfortable as regular mouthguards, if not more comfortable.
Over-the-Counter Mouthguards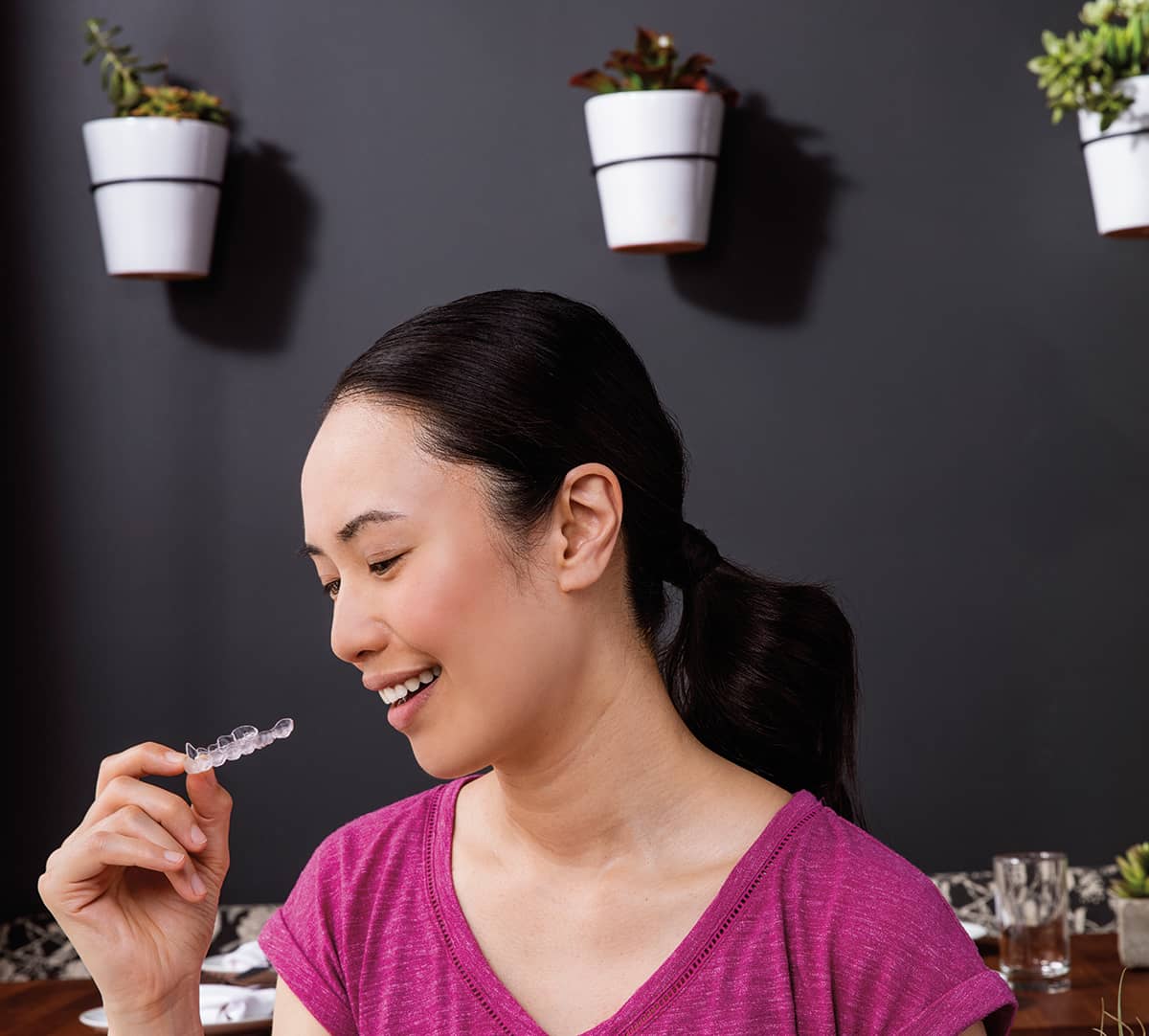 While we recommend a custom-made mouthguard from Kaplan Orthodontics for our patients with braces, there are some over-the-counter orthodontic mouthguards that can meet your basic needs better than a regular mouthguard. Let's take a look at some popular brands that are simple and effective.
Shock Doctor
Shock Doctor claims to be dominating the sports scene as one of the best brands of orthodontic mouthguards on the market. Shock Doctor mouthguards are made to conform to the upper brackets for comfort and to stop cuts and scrapes. They are made of 100% medical-grade silicone and adjust to the movement of the teeth during treatment. These mouthguards are quite reasonably priced and come in both strapped and unstrapped styles.
Tapout
Tapout mouthguards were designed by orthodontist, dentists, and professional athletes with today's fiercest competitors in mind. Tapout is a new, quite diverse type of mouthguard that can be re-molded to your teeth multiple times as they change. This type of mouthguard boasts of having a distinctive design that promotes airflow and is comfortable and easy to talk while wearing it.
Vettex
When playing sports, mouthguards with a lip guard are another option for patients in braces, and Vettex mouthguards have them. Lip guards keep athletes from accidentally biting themselves, yet they don't hinder wearers from having a natural conversation. Vettex mouthguards are made of thermo rubber and are admittedly a little bulkier due to the lip guard but are also considerably lightweight. They are inexpensive – be aware, though, they are not made for athletes in braces.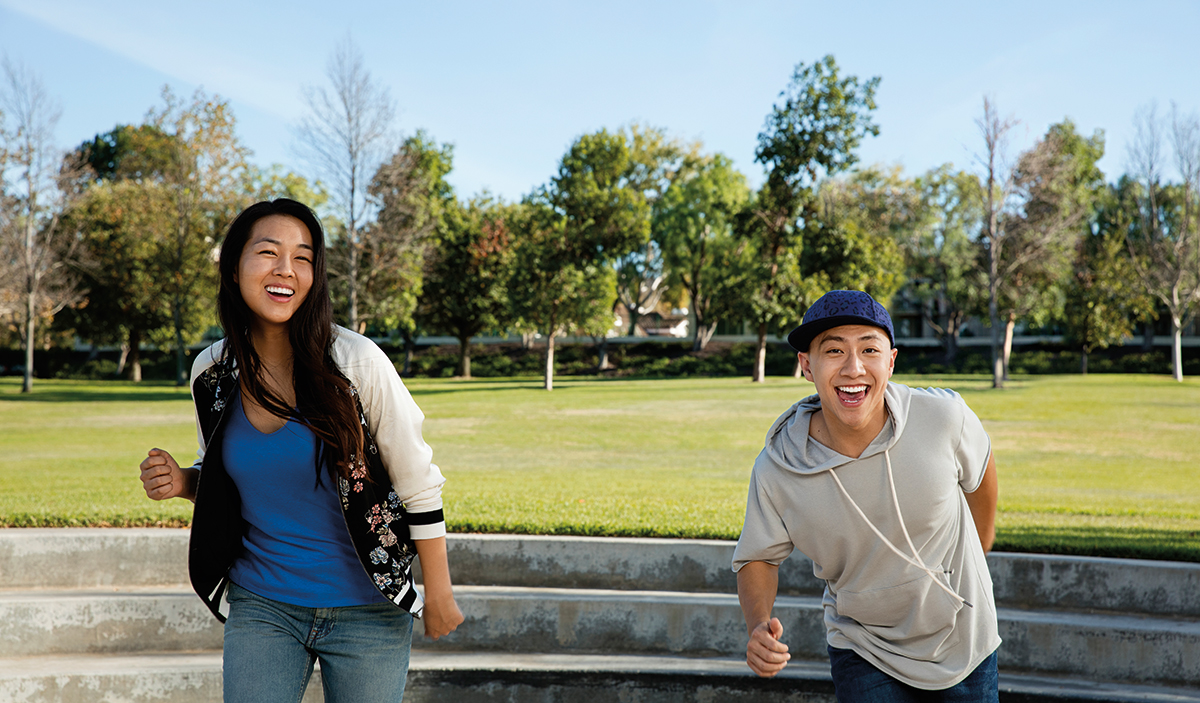 Taking care of your mouthguard
Once you have an orthodontic mouthguard, it's important to clean it as bacteria can colonize in used mouth guards. Every time you take your mouthguard out after use, make sure you clean it. Use a soft toothbrush and good toothpaste or an anti-microbial solution. Additionally, be sure to keep your mouthguard in a case when you're not using it.
What to do for a mouth-injury while wearing braces
Even if you're wearing an orthodontic mouthguard, injuries can still happen. If your mouth takes a hit, give our office a call. Once we hear your personal situation, we can determine if you need an emergency appointment or not. Remember, the best way to prevent injuries is to make sure you're wearing your orthodontic mouthguard. If you don't have one, schedule an appointment today to have one fitted to your mouth so you can enjoy your favorite sports safely.
Protect your smile with Kaplan Orthodontics
At Kaplan Orthodontics, we want to empower your student-athlete to continue his or her active lifestyle. The best way to prevent mouth-related injuries while playing sports is to make sure you're wearing an orthodontic mouthguard.
Believe us when we say, a custom-made mouthguard from Kaplan Orthodontics is an investment worth making. We are enthusiastic about the life-changing smiles that we are creating and protecting for our patients in Atlanta! If you don't have one, schedule an appointment with us today to have one fitted to your mouth, so you can enjoy your favorite sports safely. See you soon!