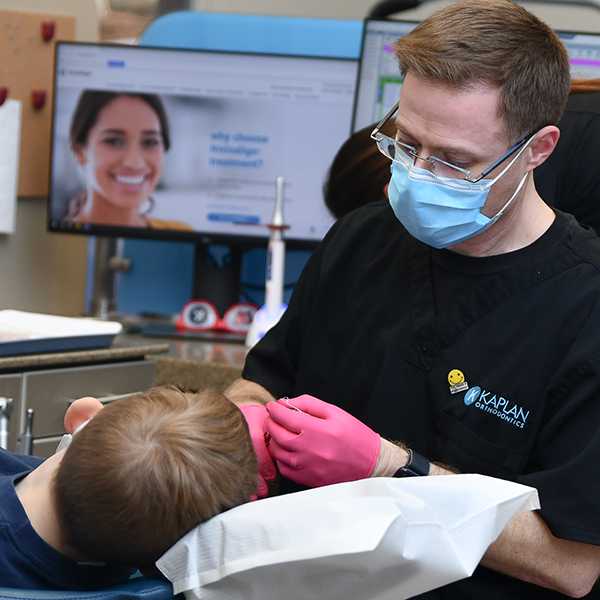 Cinco De Mayo
It's Cinco de Mayo!
Kaplan Orthodontics wanted to share a yummy recipe we recently found on Recipe.com. Enjoy!
1 medium onion, chopped (1/2 cup)
1 medium green sweet pepper, chopped
3 cloves garlic, minced
2 tablespoons olive oil
1 pound uncooked ground turkey
3 tablespoons chili powder
1 tablespoon ground cumin
? teaspoon cayenne pepper
1 15 oz. can black beans, rinsed and drained
1 14-1/2 ounce can diced tomatoes, undrained
1 cup bottled salsa
2 16 ounce tubes refrigerated cooked polenta
2 cups shredded Monterey Jack cheese
2/3 cup chopped fresh tomato
? cup snipped fresh cilantro
1. Preheat oven to 375 degree F. In a 12-inch skillet cook onion, sweet pepper, and garlic in 1 tablespoon hot oil until tender. Add turkey, chili powder, cumin, and cayenne. Cook until turkey is no longer pink, stirring to break up the meat. Add beans, undrained canned tomatoes, and salsa. Bring to boiling; reduce heat. Simmer gently, uncovered, 15 minutes.
2. Meanwhile, grease a 3-quart rectangular baking dish with the remaining 1 tablespoon oil. Cut 1 tube of polenta into 1/2-inch cubes and press evenly into prepared baking dish. Halve remaining polenta lengthwise and cut into 1/2-inch-thick slices; set aside. Sprinkle 1 cup of the cheese over polenta in dish. Top with meat mixture. Arrange sliced polenta over meat; sprinkle with remaining cheese and fresh tomato. Bake, uncovered, for 35 minutes or until bubbly. Sprinkle with cilantro. Let stand 15 to 20 minutes before serving. Makes 12 servings.
Happy Cinco de Mayo Kaplan Fans!