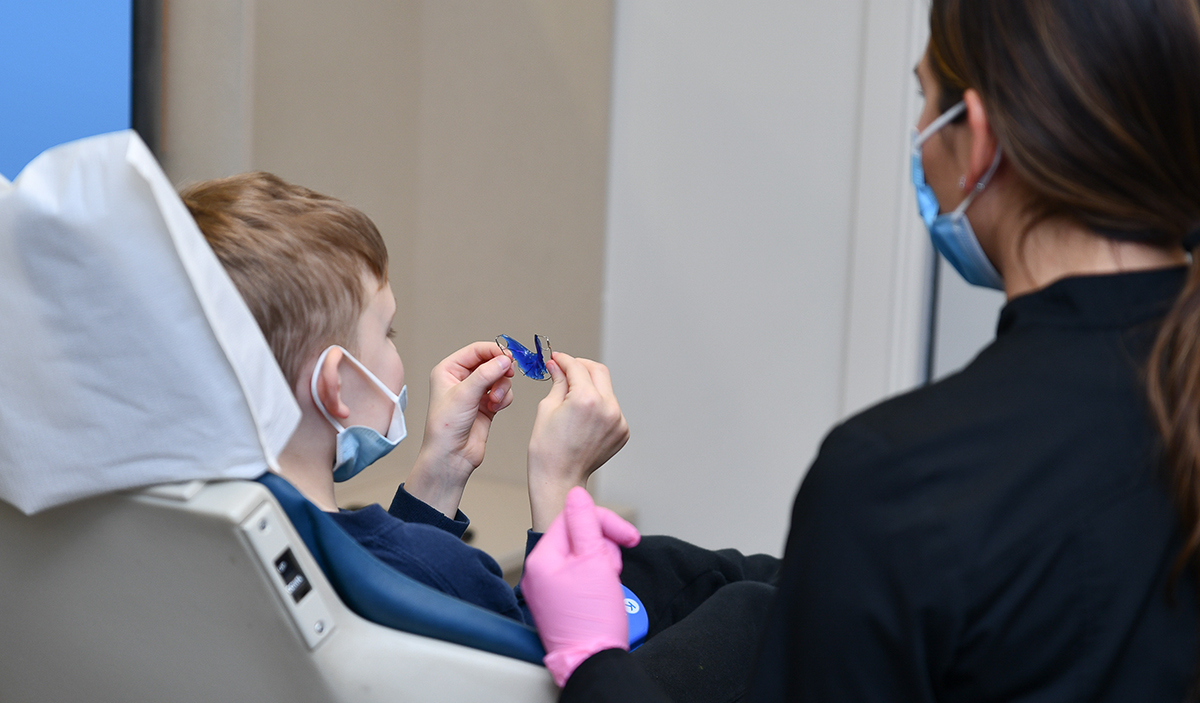 Dentist vs. Orthodontist for Braces
Patients often question the difference between a dentist and an orthodontist, especially if they are considering braces. They often wonder if this is something their dentist can do, or if they need an orthodontist. Some mistakenly assume the two are interchangeable. While the two may have some similarities, there are many significant differences. If you are looking for an orthodontic treatment like braces, it is important to understand what an orthodontist like Dr. Kaplan and his team here at Kaplan Orthodontics have to offer you that a general dentist does not. We have laid out the similarities and differences below, so you can be armed with all the facts!
The Difference and Similarities
Orthodontists and dentists deal with many of the same dental issues, but where the big difference lies is in their method of care.

Dentists specialize in general dental problems with the teeth and gums like tooth decay and gum disease. Dentists perform regular cleanings every six months and focus on maintaining their patients' good oral hygiene. There are dentists who specialize in a particular type of oral care, like a periodontist for example, who specializes in treating the gums and the bones beneath the teeth.

Orthodontists are dentists who have decided to expand their education by specializing in the alignment of teeth. They address dental issues with tooth and jaw alignment and spend a lot time studying the jaw and how teeth move. They deal most often with malocclusions— issues regarding bite. Some of the most common problems orthodontists treat are:
Crossbite

Improperly spaced teeth

Overbite

Underbite

Crowded teeth
Training and Education
Orthodontists and dentists both begin their careers by graduating from dental school, but only those students in the top of their dental class will be accepted into an orthodontics residency program. These programs are extremely competitive in nature. Students undergo an additional two to three years of full-time training concentrating on orthodontia once accepted. A focus on braces, bite problems, and the straightening of teeth are all included in their course of study. Orthodontists are dentists who have specialized, additional training in orthodontics. It is like having a Masters or PhD, instead of simply a Bachelor's. Most general dentists will not have this kind of rigorous supplementary training. Only after a dentist has successfully completed this residency program may they refer to themselves as an orthodontist.

Dr. Kaplan earned his Doctor of Dental Surgery Degree (DDS) from the University of Tennessee, and performed his residency at the University of Detroit Mercy where he received his Masters of Science in Orthodontics. Dr. Kaplan is certified by the American Board of Orthodontics and is a member of the American Association of Orthodontics, the Southern Association of Orthodontists, The Georgia Association of Orthodontists, the American Dental Association, and the Georgia Dental Association. That is a lot of certifications!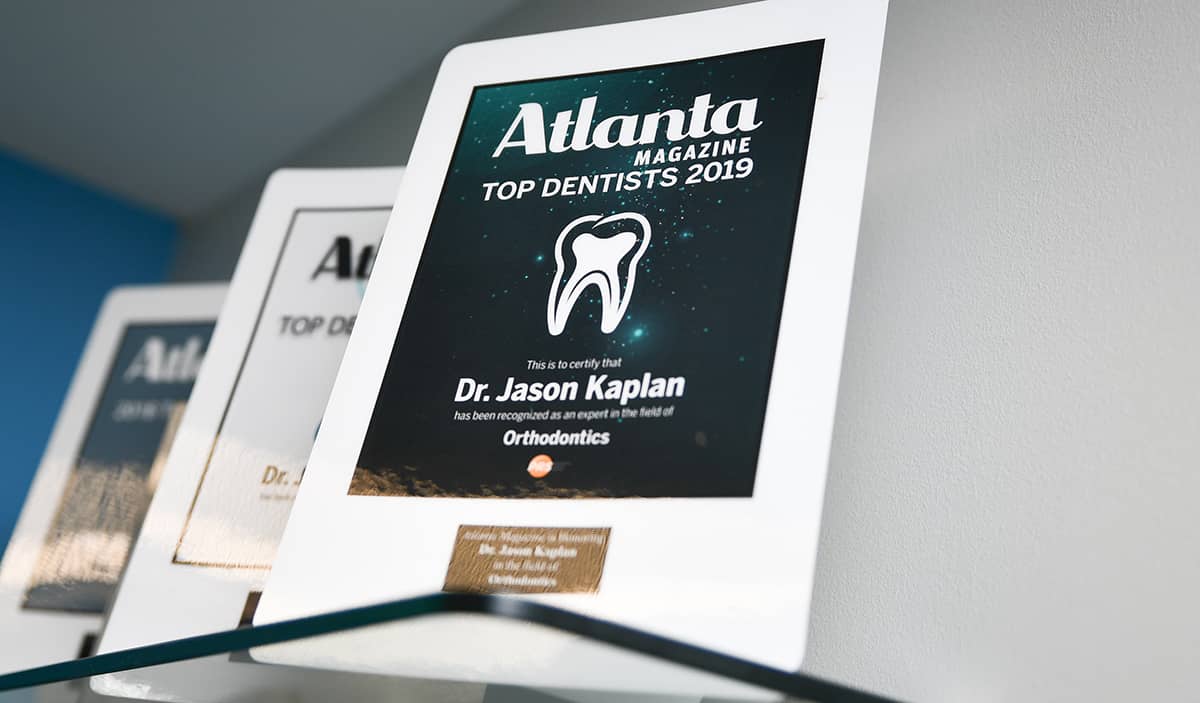 General Dentists and Straightening Teeth
In theory, a general dentist may straighten teeth, but that dentist providing the care must be committed to taking continuing education seminars and acquiring experience in the subject. Proceed with caution as many workshops and seminars which qualify these dentists lack the kind of rigorous examinations and testing that would truly gauge if the material was mastered.

Remember that an orthodontist is focused solely on orthodontic issues. Keep this in mind when choosing a treatment provider. The best way to ensure that you are getting the optimal care you deserve is by receiving treatment from someone who specializes in what you need. Some general dentists have a fair amount of orthodontic experience, but choosing an orthodontist carries the least risk, and you are assured that your orthodontist is well versed in all the treatments—both new and old— that will be the best fit for you.

Orthodontists focus on long-term care plans that are individualized for each patient's unique needs, and have the experience and training to deal with whatever issue might arise. These plans ensure you finish the process with the healthiest smile possible.
To Sum It Up
Here is a quick rundown of the finer points we just went over:
Orthodontists and dentists both specialize in oral care.

All orthodontists are dentists, but only 10% of dentists become orthodontists.

Orthodontists complete an additional two to three years of training in a competitive orthodontics residency program.

Dentists often can (and should!) refer their patients to an orthodontist if there are alignment problems or a bite abnormality.
Orthodontists focus exclusively on orthodontic care and treatment. They have spent a lot of time perfecting it since this is their only specialty! Orthodontists like Dr. Kaplan perform teeth straightening procedures everyday. He stays up-to-date on all the latest practices and best technology, invests in the newest equipment, and is a frequent participant and leader in orthodontic classes, seminars, and workshops.
Because orthodontists specialize in only one thing, they can offer the very best customized treatment to each and every patient. General dentists are more inclined to use a one-size-fits-all approach since they deal with multiple issues.

The staff of experienced orthodontic professionals at Kaplan Orthodontics is specially trained to provide outstanding orthodontic service to patients like you. Our commitment to excellent service includes great orthodontic treatment and a warm, friendly office atmosphere. If you are in the Atlanta area and have any questions or concerns regarding treatment, stop by our office or give us a call today to let us give you the specialized treatment you deserve!