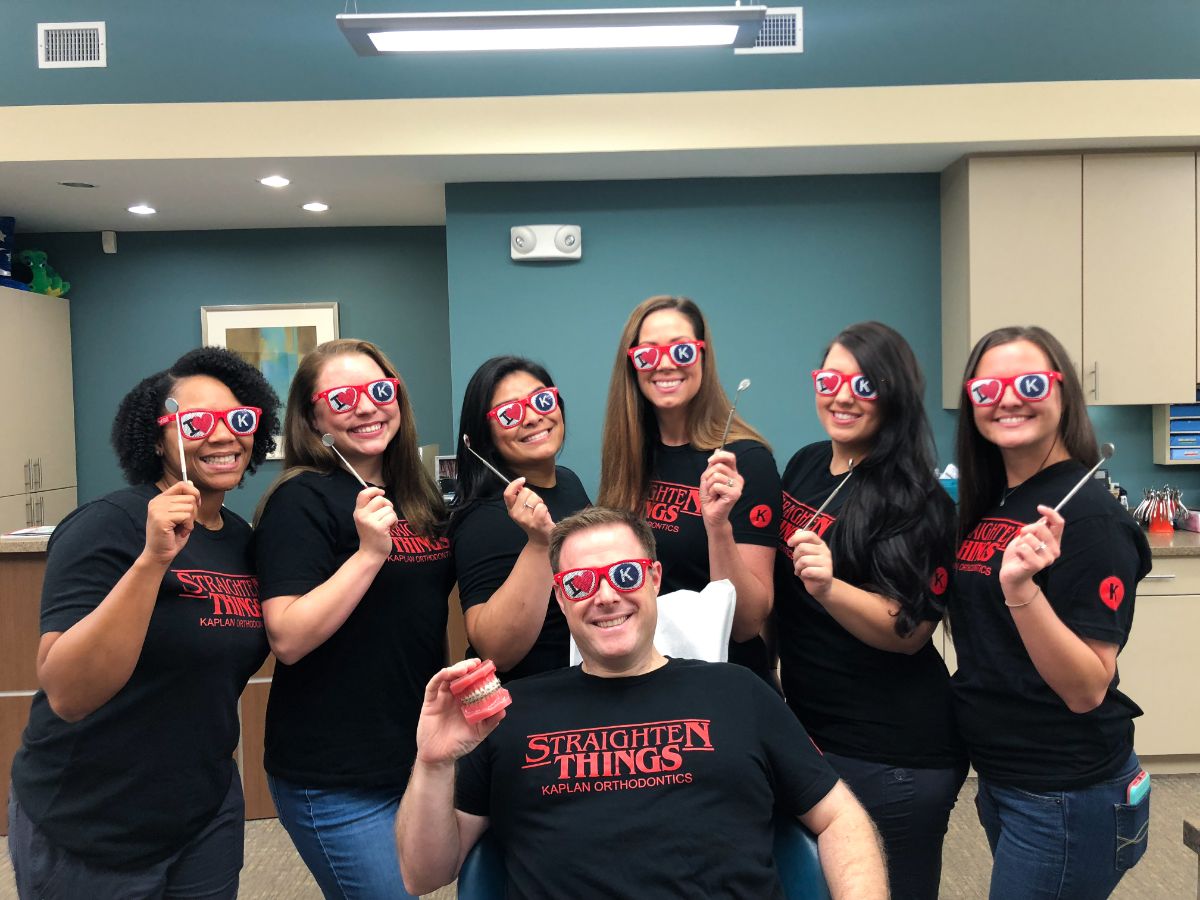 Happy National Orthodontic Health Month!
Here at Kaplan Orthodontics, October is about more than trick-or-treating. It's also National Orthodontic Health Month! This awareness campaign was created by orthodontists and other dental health professionals to help promote orthodontic health and inform our communities about the important work we do. It's also a great time to learn more about the many ways orthodontic care can improve your oral health! 
It's no secret that braces and aligners can give you a straighter smile, but many people are unaware of just how many benefits are associated with orthodontics. These include: 
Improved oral health
It can be hard to brush and floss effectively if your teeth are crooked or crowded. This creates conditions that are favorable for plaque to build up, increasing the risk of developing tooth decay, cavities, and gum disease. 
Improved chewing
If your teeth and jaws are out of alignment, it can be difficult to bite and chew your food properly. Over time, this causes uneven wear and tear on your teeth. Misalignment can also weaken the jaw muscles, causing painful chewing that exacerbates the problem.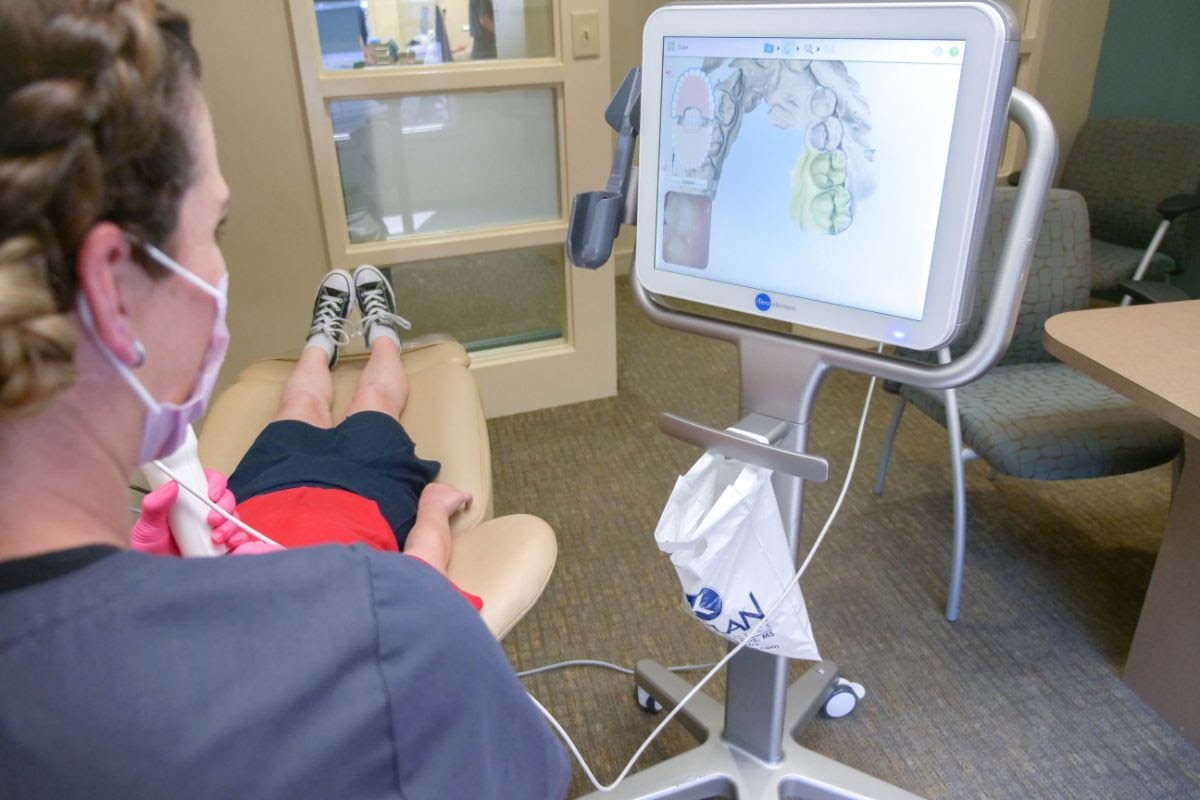 Improved digestion
Not being able to chew properly can have a detrimental effect on your digestive system, too. Your teeth play an instrumental role in the digestive process, which begins as the teeth grind food. If the teeth are misaligned, they can have trouble breaking food down, making it harder to pass through the digestive system. Chewing may also be painful due to tooth or jaw pain.
Improved jaw alignment and decreased jaw pain
To compensate for bad positioning, the jaw muscles and joints will adapt, but will do so in a position that can cause damage. That's why jaw issues and misaligned teeth often go hand in hand, leading to headaches, jaws that pop, sleep disorders, and pain in the jaw, neck, or shoulders. 
Prevention of bone erosion
If tartar and plaque is allowed to build up between the teeth and along the gum line, it can eventually destroy the bone underneath the teeth. This can cause the gums to swell and slightly bleed, and may even cause one or more teeth to loosen. If a tooth falls out, the gums can erode. Similarly, if you have noticeable gaps or spacing between the teeth, it can result in some bone erosion due to the misalignment putting too much pressure on the jawbone. 

Find your best smile with Kaplan Orthodontics
As you can see, orthodontics goes beyond mere aesthetics. Dr. Kaplan and the rest of our expert team are proud to provide patients in Dunwoody and the surrounding areas with smiles that are perfectly aligned and fully functional. It's our mission to help you look great and feel good about your oral health! We want you to feel confident and comfortable in our care from your first appointment to your last. 
At Kaplan Orthodontics, we combine the latest in orthodontic technique with state-of-the-art technology to give patients superior results. Help us celebrate National Orthodontic Health Month by contacting us today for a FREE consultation! We're here to help you find your best smile this October (and every other month, too!)