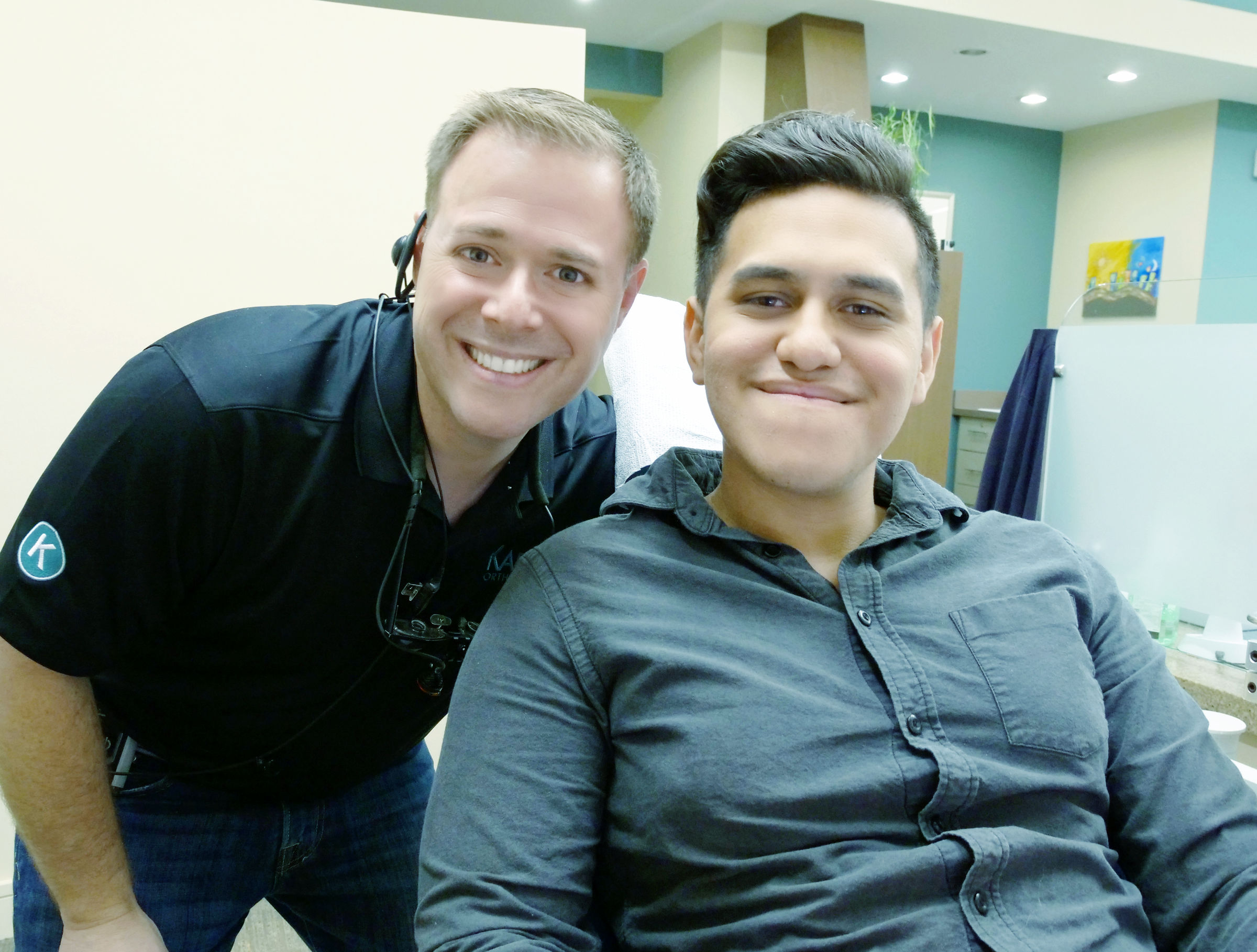 How do braces move my teeth?
We often hear the question: How do braces move my teeth?
Great question! Tooth movement is your body's natural response to light pressure applied by braces over a period of time. Braces are primarily made up of two components, the brackets and the wires. First the brackets are glued onto your teeth; these brackets have small slots, and that is where Dr. Kaplan and our team insert orthodontic wires. These wires are a light high-technology shape-memory wires that move teeth fast. The brackets use a slide mechanism to hold the wire, which allows teeth to move more freely, quickly and comfortably setting in motion the movement of your teeth into their desired positions.
Each of your teeth has a different size and shape; this means the brackets are specifically placed on your teeth to ensure optimum efficiency in your tooth movement throughout your treatment.
When you first get your braces on, the first wire or two will typically be very lightweight and flexible, but still strong enough to apply a constant force on your teeth. As your teeth straighten out over time, however, Dr. Kaplan will use progressively thicker and firmer wires to help move your teeth in place for an ideal bite.
When you visit our office for an adjustment appointment, we will put in the next wires in order to keep putting pressure on your teeth. This is why it's important for you to keep your adjustment appointments during your treatment. Most adjustment appointments are scheduled six to eight weeks apart to give your teeth time to move.
Many patients will need to wear elastics or rubber bands at some point during their treatment. These elastics typically go from one or more of the upper braces to one or more of the lower braces, and pull on your teeth to move them in the direction they need to move in order to achieve an optimal bite.
If you have any questions about wires, brackets, or elastics, or have any general questions about your treatment, please give us a call on 770.458.5561