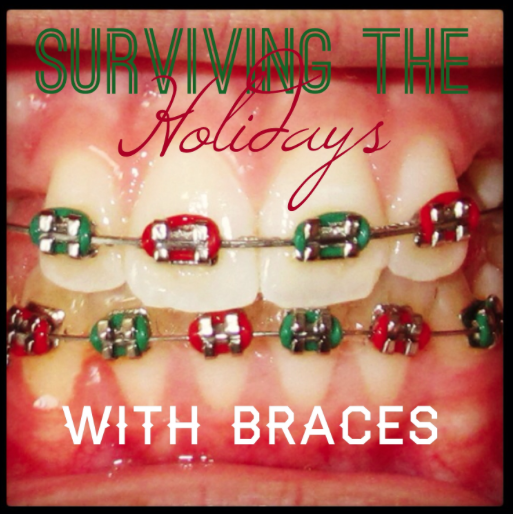 I Love The Holidays!
The holiday season has arrived!  And with it comes many tempting treats that can make it challenging if you have braces.
Here are some guidelines to help you enjoy the holidays (and keep your orthodontist happy!)
Foods to Enjoy:
            Turkey
            Ham
            Pot roast
            Stuffing
            Mashed potatoes
            Gravy
            Green bean casserole
            Cranberry sauce
            Pumpkin pie (without hard crust)
            Cheesecake
            Jello
            Hot chocolate
            Eggnog
And here are the foods I recommend to AVOID
            Candy canes
            Toffee
            Hard candies (cinnamon, peppermint)
            Peppermint bark
            Peanut brittle
            Caramels
            Hard cookies (gingerbread, hard sugar cookies)
            Pecan pie
            Nuts
            Popcorn
            Hard pretzels
            Croutons
            Meat on the bone (ribs, chicken wings, turkey legs)
Remember to brush and floss especially after any sugary treats.  Have a wonderful holiday!