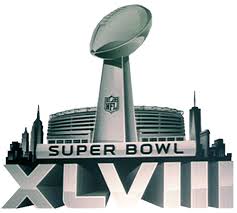 Superbowl Sunday!
This weekend was Superbowl Sunday! My family was in town and the kids were all so excited, they talked about it for days leading up to it! Broncos or Seahawks, snacks, and of course staying up late!
Of course my job as mom was to make sure there were plenty of snacks and food to keep them going for the game! And you can't watch a game of football without a big bowl of chips & dip, and in trying to keep it slightly healthy I usually add some veggies into the mix! So I had the salsa and guacamole down but chips were trickier, well for me anyway! I stocked up on the scoop kind of chips for my husband and kids (less mess for me to clean up afterwards!!) But they aren't so easy for a braces wearer and crunchy chips & raw veggies are on the no-no list!
So I came up with the below alternatives:
These Perfect Potato Pancakes are not only a healthy alternative but they also taste delicious and hits those potato chip cravings you may be having!
(Makes 6 medium pancakes)
Ingredients
1 egg
½ teaspoon salt
½ diced small onion
1½ tablespoons flour
1/8 teaspoon baking powder
1/8 cup milk
1½ cups cubed raw potatoes
Non-stick vegetable spray
Directions
Place all of the ingredients into a blender (not the vegetable spray), and blend until smooth (about 20-30 seconds).
Coat a frying pan with the non-stick vegetable spray, and place over medium heat.
Pour 1/3 cup of the pancake batter into the frying pan.
Cook until the underside is golden brown, about one – two minutes (cooking time can vary – so keep a close eye on it!).
Turn the pancake over with a spatula. Continue to cook, until the bottom turns golden brown, about another minute.
Using a spatula, place the potato pancake on a plate. Repeat directions for the remaining batter. Add salt and pepper to taste.
Optional addition: Dip your pancake in applesauce to make them an even tastier snack!
Veggies:
Steam & soften your veggies to make them more braces friendly! They are still great to dip with but will be better for your braces! I prefer to steam than boil the veggies to try to maintain the nutritional value of my vegetables! Many of the nutrients in vegetables can leach into the water when boiled. And the longer the vegetables are cooked, the more nutritional value is lost.
Cooking them quickly and in a small amount of water helps preserve some of their water-soluble vitamins.
Tip: How to steam your vegetables if you don't have an electric steamer:
Place your vegetables on a metal steam basket in a large pot with about 2 inches of boiling water. Steam until slightly tender.
OR
Lay some inexpensive forks in the bottom of your pot with enough water to boil but not to cover the forks. Put the vegetables on top of the forks and steam.
I'd love to hear what you came up with for braces friendly football food! Leave me your ideas in the comments below!
Have a great week!
Alex xo