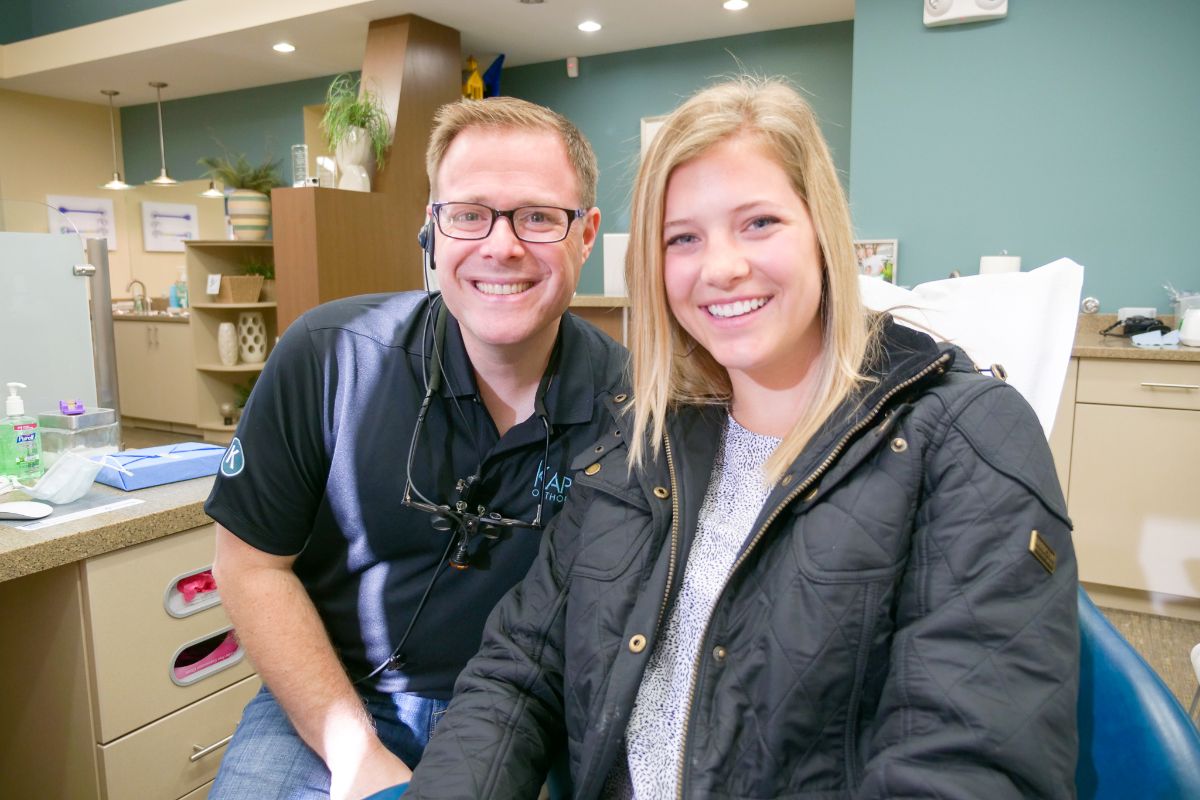 Why We're Proud To Be An Invisalign Diamond Provider
As our most popular alternative to traditional braces, Invisalign can transform your smile without using any of the brackets, metal, and wires that come with traditional braces. For patients who prefer a discrete look with less restrictions, it can be a fantastic option for correcting mild to moderate orthodontic issues. 
When it comes to choosing an orthodontist, you should only trust your smile to a specialist with the training and experience necessary to give you the best results. Invisalign makes that easy by awarding providers with designations based on their level of expertise. Kaplan Orthodontics is proud of our recent Invisalign Diamond Provider status, but realize many patients won't understand what goes into achieving that certification. 
To understand why we were awarded this status, it helps to know more about what Invisalign is, how it works, and the training it takes to be an Invisalign expert. Keep reading below to learn more!
What is Invisalign?
Invisalign is a clear aligner system that uses a series of customized trays to straighten your smile and improve your overall oral health. These removable aligners are created by generating a precise 3D image of the teeth using x-rays and digital impressions. The design is deceptively simple, with the special thermoplastic resin light enough for comfort but strong enough to move your teeth into alignment. When worn as directed, Invisalign clear aligners have proven to be just as effective as traditional braces.
How does Invisalign work?
If Dr. Kaplan believes your smile will be a good fit for the Invisalign system, we'll begin the process of custom designing aligners for you using a 3D scan of your teeth and gums as our guide. The Invisalign aligners are made of a special material called SmartTrack, which is smooth, comfortable, and almost invisible. The average treatment time tends to be between 9-15 months, and the average number of aligners could be anywhere from 24 to 36. This will, of course, depend on your particular case.
Patient compliance is a must with Invisalign! Aligners should be kept in for 20-22 hours every day, throughout the course of treatment. You should only remove them to eat, drink anything other than water, or when you're brushing and flossing. During the treatment process, we will switch you to a new set of aligners every 1-2 weeks. Follow-up visits will be scheduled for every 6-10 weeks or so to ensure treatment is progressing as planned. If you don't wear your aligners as directed, treatment can take longer and may negatively impact your desired results.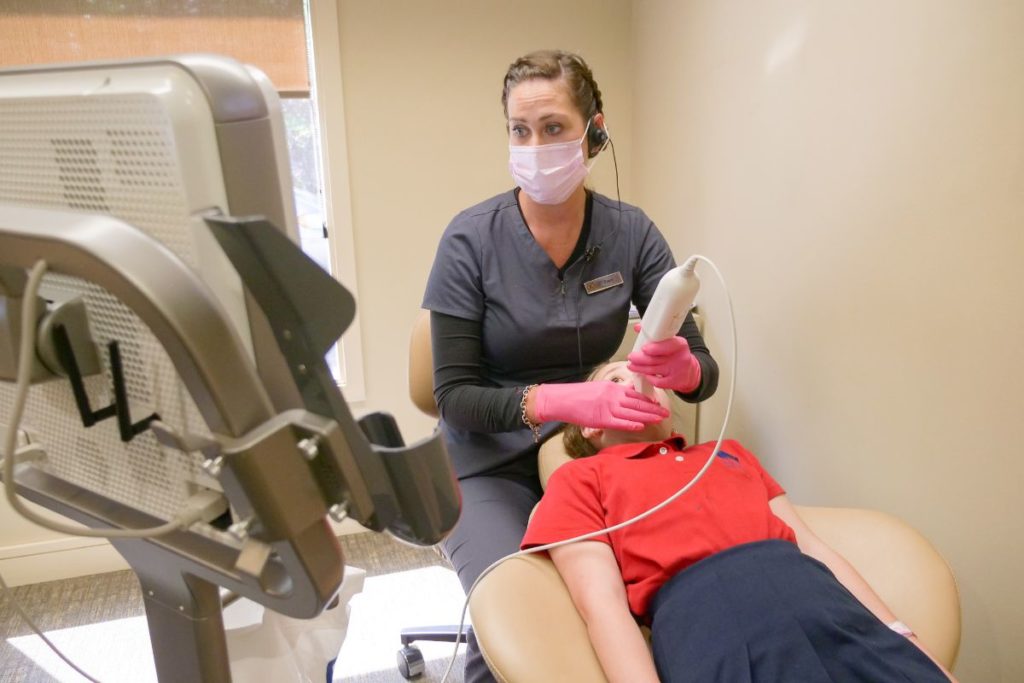 Becoming an Invisalign expert
Only highly-trained specialists are able to offer Invisalign treatment to patients. In order to be eligible to fit patients with Invisalign, a provider must learn and understand the implications and clinical considerations of Invisalign, train their entire team on how the system works, and master the Invisalign software. The Invisalign Fundamentals course is often the first step in this process. 
During this course, providers attend a live lecture and clinical course to learn how to offer Invisalign. Their team will be required to attend a live lecture and participation course as well. This training course teaches providers:
how to ensure Invisalign will be a good fit for any given patient 
how to integrate Invisalign into their practice as part of a variety of treatment methods
how to use the Invisalign software to tailor the system to each patient's teeth
Once a provider has attended the Invisalign Fundamentals course and proven their competency with the system, they're eligible to work on patients. However, some practitioners will have more experience than others. When you do something day in and day out, your skills will grow in direct proportion to that over time, and orthodontic treatment is no exception. Invisalign offers a tiered system that rewards providers for the hours they put in towards becoming an expert in Invisalign. 
Put more simply, doctors earn points with each Invisalign treatment that they complete. There are a number of designations available, including: Preferred, Premier, Premier Elite, and Diamond. As you can see, the Diamond level indicates an orthodontist is in one of the highest tiers of experience. In fact, Diamond status is achieved when an orthodontist is treating about 300-400 Invisalign patients every year. As you can see, any orthodontist with this status will be extremely knowledgeable about the Invisalign system!

Choosing an experienced Invisalign provider for your smile 
While we are extremely proud of our Invisalign Diamond Provider designation, it's just one aspect of our practice to consider. Not only is Dr. Kaplan an Invisalign expert, he also has years of experience providing patients of all ages with healthier, straighter smiles using a variety of treatment methods. Our team treats every patient with compassion, respect, and understanding, and we never rush our appointments. Our entire team works hard to offer a fun, friendly, and welcoming environment for patients and parents alike. We want you to feel comfortable from your first visit to your last! 
If you're looking for an Invisalign provider, Kaplan Orthodontics has the experience – and the Diamond status – to back up our credentials. Our combination of training, experience, and dedication to delivering the best results makes us a great place to begin your journey towards a straighter smile. Would you like to learn more about what Invisalign has to offer you? Get in touch with us today to schedule a FREE exam, and let's get started!